Sandra Golpe solves a viewer's question: Why is she looking to her right at 'Antena 3 Noticias'?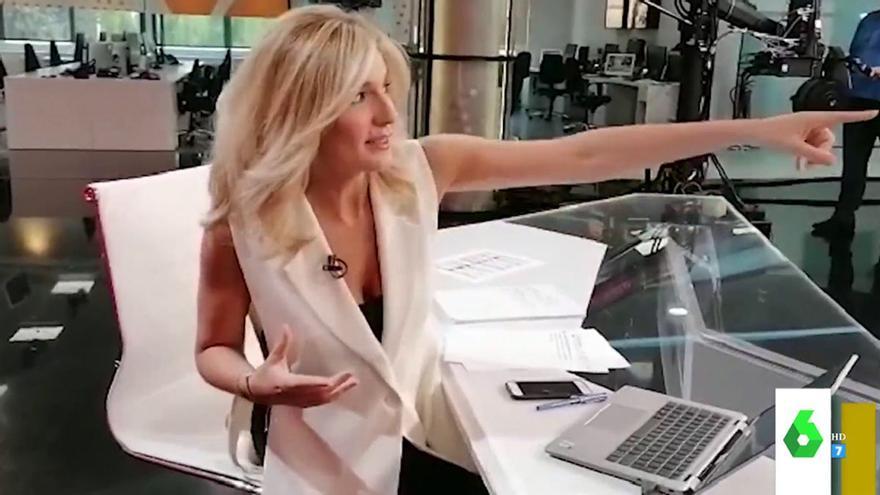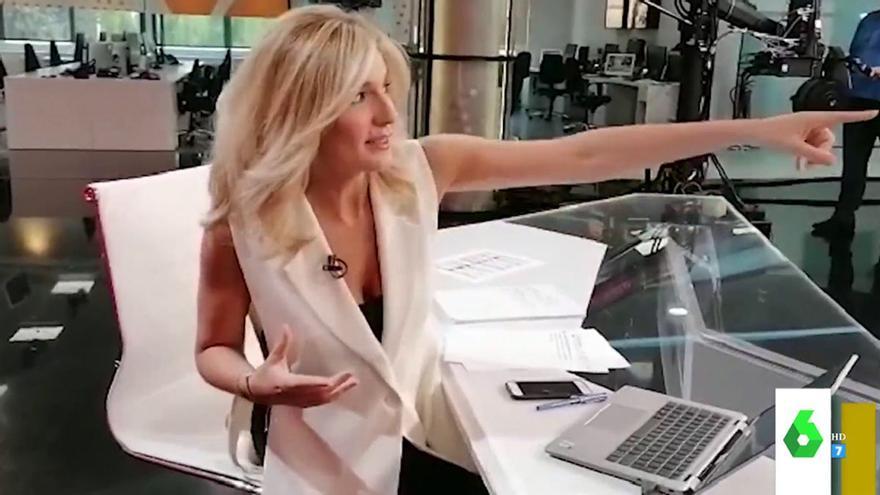 Santi Alverú He went this Thursday to the set of 'Zapping' to respond to criticism and complaints that reach the writing of the program. One of them was related to Sandra blow, presenter of the desktop edition of 'Antena 3 Noticias'. A viewer wanted to know the reason why the journalist always looks to her right around the newscast videos.
"Paco has written to us three times to complain about something that makes him nervous"Alverú began by explaining before showing on the screen the complaint of Paco, a 72-year-old man: "Every time the camera focuses on him, he is distracted by something that is on his right hand. Can no one tell him?"
"Indeed, Paco is right and has a lynx sight"commented the collaborator of 'Zapeando', which gave way to a video in which the detail in question could be verified. "Now the complaint becomes a mystery. What is Sandra looking at? The director? A handsome cameraman? Do you take advantage and watch a series during the videos?" He joked.
To resolve the viewer's doubt, 'Zapeando' transferred the question to Sandra herself, who showed the 'back room' of the Antena 3 news program. "You are going to see why I sometimes look to my right. There is a monitor and from here we follow the informativeIt is the only reason, "explained the communicator." The answer is the easiest and the one we imagined, "Alverú settled.