Sandra Barneda: "I can't live without writing"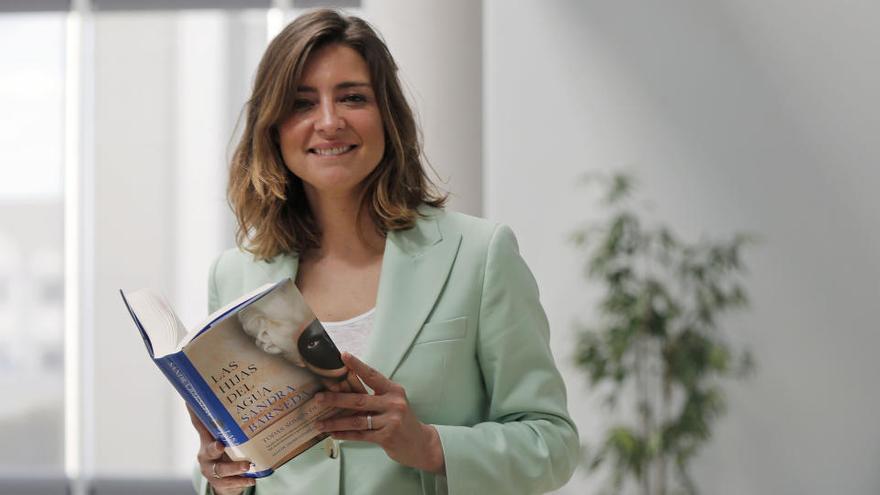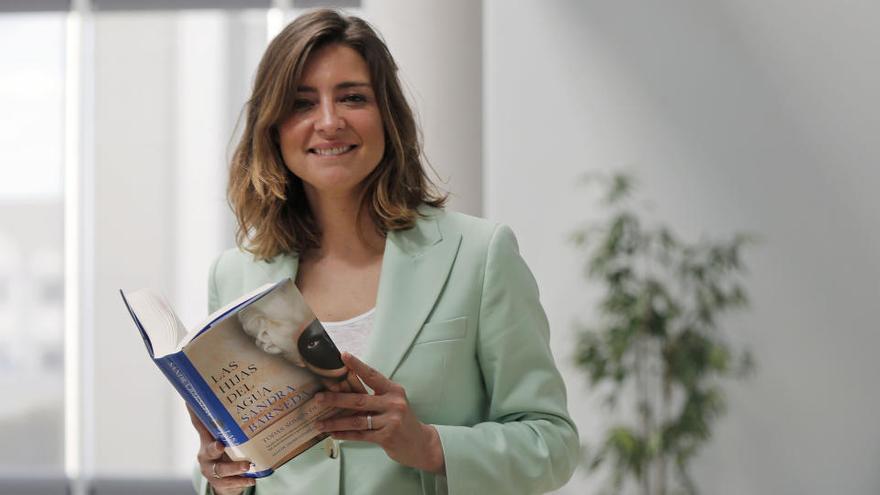 Answer the journalist Sandra Barnedato Efe by phone, since a few days ago it tested positive in coronavirus and has been, since then, locked up at home. However, She is happy to have been the finalist last night for the Planeta Prize with an intimate story, 'An ocean to get to you'.
He is well and with want to talk about your fourth novel, in which he deals with vulnerability and loss, and which he believes will immerse the reader in an argument where "the ordinary will be extraordinary", where he will see, as is happening in this time of pandemic, "the importance of small things, of what we have around us, what we need ".
Despite being currently very popular for its television side and for presenting the successful format 'The island of temptations', it specifies that write from a young age and he recalls afternoons spent in a bar in which he wrote down his ideas on a napkin.
"I can't live without writing. I think I am better at writing than speakingBecause, deep down, I am very shy, and because I have a naive point, because life seems too big to be able to capture its entire essence. I need to write and write to understand it. I need to fill life with words, stories and characters, which, at the same time give me life, "he says.
After debuting in 2013 with 'Reír al viento' (Suma), which is part of a tetralogy based on the circle of life, she continued her literary career with 'La tierra de las mujeres' and 'Las hijas del agua', all of them published on stamps of the Penguin Random House group.
Now It will be Planet who will edit its fourth narrative title -She is also the author of the non-fiction work 'Hablarán de nosotras'- in which the reader will meet Gabriel, a woman in her forties who will travel to her father's town, Candeleda, in the Sierra de Gredos, in Ávila, a place with prestige among those who practice Zen and where the concept he had of his father, from whom he was estranged, will change.
Over the course of 49 days, which are what Buddhists believe the soul needs to reincarnate in the body, a series of events will take place that will shake Gabriel and show him a path of hope.
The writer maintains that when life "shakes you with a loss, you cannot hold the armor that we are building To protect ourselves, to appear stronger That is why this novel speaks of the nakedness of oneself to get to the true essence ".
He advances that "part of the losses and how they shake the different characters in the play. Gabriel's return home is like the journey of the hero, who, uneasily, realizes that his life does not hold, that there are certain lies and veiled truths in the family that have led him to go down a path that does not satisfy him enough. "
Barneda thinks that "sometimes we behave like donkeys, we blindfold ourselves and continue And, in this novel, Gabriel will cross that inner ocean to reach herself and her father, in the end it is the story of a relationship between father and daughter, of how they undress and discover themselves, of the misunderstandings that have led them to distance and distance ".
He claims that his literary artifact is a "ode to vulnerability", but he warns that he is optimistic, although he deals with the loss, at the same time that he slides that "you fall in love with the characters, with their aroma, because some are those chosen or blood angels who touch you."
On the other hand, a phrase from the work stands out, in which it indicates that "there is only something stronger than the will and it is love", because "the novel is about that, about love above all else, therefore, it's a great love story. "
Wanting to return to rural areas, as was the case in 'The land of women', Sandra Barneda, who has been more than two years working on this story, remarks that death is still a taboo, although "the dead teach us."
Regarding his television side, he asserts that she feels grateful to be able to be in charge, currently, of 'The island of temptations', because "it entertains and makes people disconnect from their problems", but after more than two decades of profession "success must be made relative because it disappears very quickly".
Nor does it let each one pass "you must savor your portion, not wanting to keep the whole cheese, because the success, in this case, is of more than a hundred people who make the format possible ".
"I think I was a finalist for Planet, because I have never liked being pigeonholed and I believe that in life you can do what you set out to do. Nothing has ever stopped me and I am one of those who think that nothing new would have been advanced or invented if we only looked at what others are saying. "
For this reason, he jokes that he can still present himself for the award to win it, something that Eva García Sáenz de Urturi will not be able to do, with whom he seems "fantastic" to share it, and who stands out as someone "wonderful" and "a writer very accurate. " "It was time for there to be two women on the night of the Planet and I am very pleased. We are going to make a very good tandem," he concludes.