Sánchez will resume his international agenda and attend the Davos Forum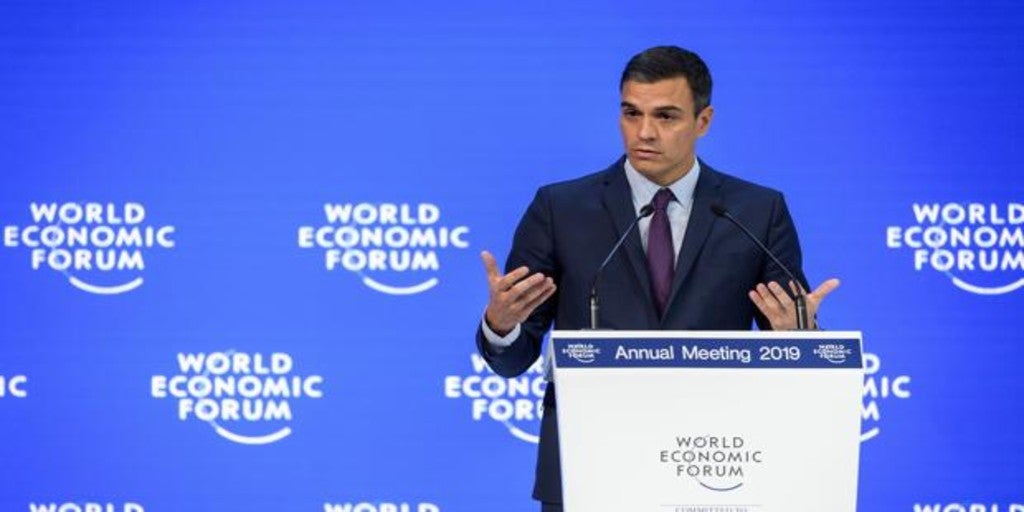 Madrid
Updated:
save

The President of the Government, Pedro Sánchez, will attend this year's Davos Forum, which will be held from January 21 to 24 and, in this way, will resume his international agenda once the political blockade has been overcome.
The World Economic Forum (also known as the Davos Forum) is held this year between January 21 and 24. Sánchez already attended the appointment in 2019 and he will repeat this year, after having announced, also that he intends that the economy be an important focus of foreign policy.
Since arriving at Moncloa Sánchez He assumed a large part of the international projection from Spain and even while on duty he has participated in international forums such as the week of leaders of the UN General Assembly in September and the G7 Summit in August, in addition to the obligatory European Councils and the G20 Summit in Osaka (Japan in June).
However, after his trip to New York in September, with the November 10 elections already convened, Sánchez has focused on the national political agenda and has only attended the EU and NATO summits in December.