Sanchez will meet with Scholz to pressure France with the gas pipeline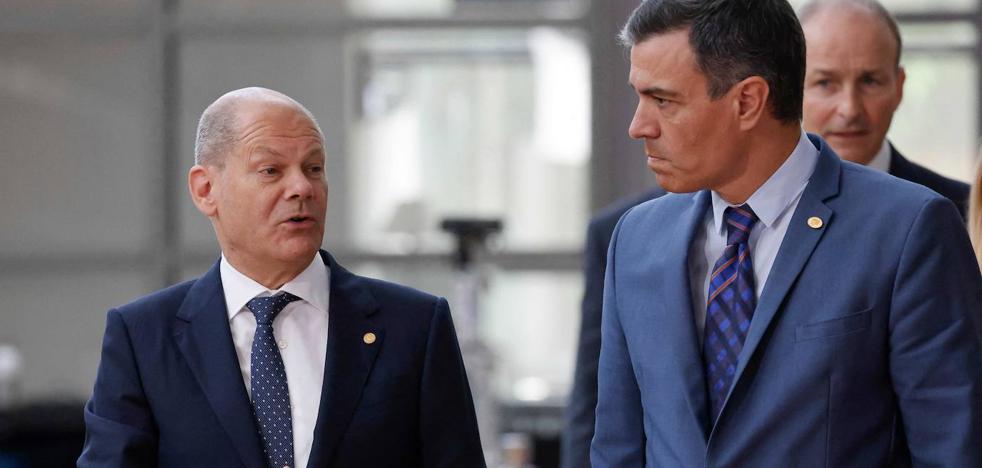 The plans of the European Commission contemplate the possibility of connecting Spain with Italy if the Gallic country refuses to collaborate
The project proposed by Germany of a
new gas pipeline connecting Spain with central Europe through France has been very positively valued by the Government of Pedro Sánchez, which has already announced that they will work intensely to carry it out despite the doubts of the neighboring country. As a way of putting pressure on France, Sánchez will meet next Tuesday with Foreign Minister Olaf Scholz in Germany.
In a conversation with journalists as part of his Latin American tour, the President of the Government explained that he does not give up on the option proposed by Germany and that they will try to persuade the French President, Emmanuel Macron, that it is the best solution to the energy crisis by the one that crosses Europe as a result of the Russian invasion of Ukraine and the gas cut.
The idea of ​​Spain and Germany is to convince France that the country is not an impediment that hinders the shipment of gas from the Iberian Peninsula to central Europe and stop being an energy island. The Minister for Ecological Transition, Teresa Ribera, recalled that the Midcat project had been paralyzed for years due to France's refusal to create a new gas connection with Spain due to the high investment required.
The president argued that the European Commission already recognizes the connection through the Pyrenees as a priority in its energy plans for the future. In addition, he warned France that if they finally oppose the project, the Commission has a plan B that involves interconnecting Spain with Italy and distributing the gas to the rest of the European countries from there.
Therefore, although the appointment with the German chancellor for next Tuesday has not been officially set due to the energy situation in the European Union, it will undoubtedly be an issue that they will address at the meeting. The meeting will not be a bilateral format, but rather a broader one after Germany proposed the meeting before the summer. And it is that the energy issue will be the protagonist in Europe throughout the autumn before the arrival of a winter in which electricity consumption will be limited in many countries due to the lack of gas from Russia.