Sánchez visits La Palma for the fifth time this Saturday to learn about the evolution of the volcanic eruption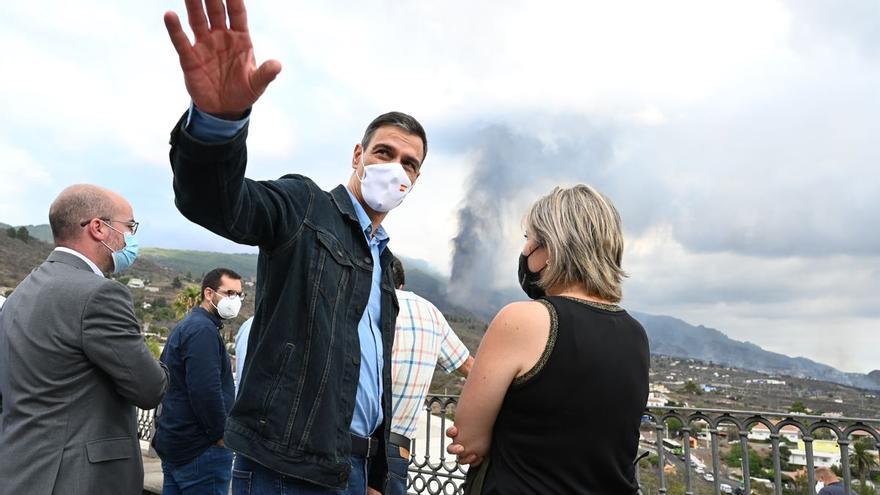 The President of the Government, Pedro Sánchez, has traveled again this Saturday to La Palma, in what is his fifth visit since the beginning of the eruption of the Cumbre Vieja volcano on September 19.
Sánchez travels to track the effects caused by the rash and, as on previous occasions, will meet with the Steering Committee of the Pevolca, the body in charge of coordinating the response to the emergency.
The volcano of La Palma It has been primed this week with the neighborhood of La Laguna. After up to 128 homes had been swept away for 48 hours, the north wash seems to give a truce as it is practically paralyzed in front of the doors of the church of San Isidro. The one in charge of defining the future of the last houses that are still standing is a lava flow detected by thermal cameras, walking behind and presenting "strong pressure".
The advance of these volcanic remains will determine if the north flank is regenerated to end up burying the houses and the packaging machine of the Volcán de San Juan Cooperative or if the eruption, at last, takes pity on the evicted neighbors following its course towards the sea.