Sánchez sees several "very positive" aspects in the merger between Bankia and Caixabank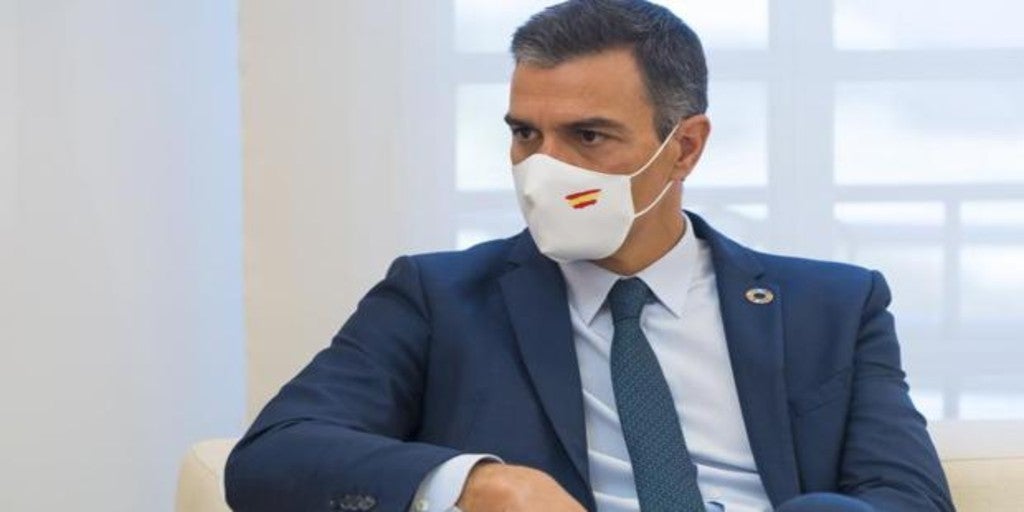 MADRID
Updated:
save

The president of the Government, Pedro Sanchez, has valued the possible merger of CaixaBank and Bankia because it considers it an operation with several "very positive" aspects, among which it has cited territorial cohesion. In an interview on TVE, Sánchez has referred to the possible merger between both financial entities and has thus considered that, both "from a financial and territorial point of view", this operation has "good signs" that it will be "positive for the Spanish economy ".
He recalled that the State has to see the conditions of this merger, but considers it to be positive because can help the general self-interest, the stability of the financial sector and maximize participation public.
The Chief Executive has valued that the entity resulting from the merger would be the first Spanish bank and the tenth in Europe, something very good "from the point of view of size", an aspect in which the Spanish financial sector has to take "steps ahead".
Likewise, it has valued the "territorial cohesion" that it would entail because it would involve a bank with a very important presence in Catalonia, Madrid, the Valencian Community and the Balearic Islands.
After recalling that the operation is already being very well seen by the markets as shown by the fact that Bankia's value has increased 33% since the news was known, Sánchez has defended the confidentiality that has been maintained about this issue.
When asked about the discomfort in his government partner, Unidas Podemos, because he was unaware of the possible merger, Sánchez pointed out that it was made known when the two entities, both listed, have decided to start the negotiation process.
"Logically those who knew it are those responsible for the government's economy; we have to guarantee that confidentiality and be very aware that the process is not over, "he concluded.
Tax Reform
Regarding the possible increase in certain taxes, as foreseen in the coalition agreement, Sánchez has indicated that it is "a fact" that Spain collects less than the EU average and has admitted that there is a "major tax collection problem", in a context in which he sees it necessary to get out of the Covid crisis with a "stronger" State in terms of health, science or education.
"The pandemic causes GDP to fall this year as it has not fallen in many years, at least 10% we have planned," he said, so he believes that a fiscal reform must be undertaken if a State of "strong" welfare in the current economic climate.
The Prime Minister stressed that the economic policy budget objective must be economic recovery, job creation and social protection to "leave no one behind."