Sánchez hopes to approve "sooner rather than later" the agreement between the EU and Mercosur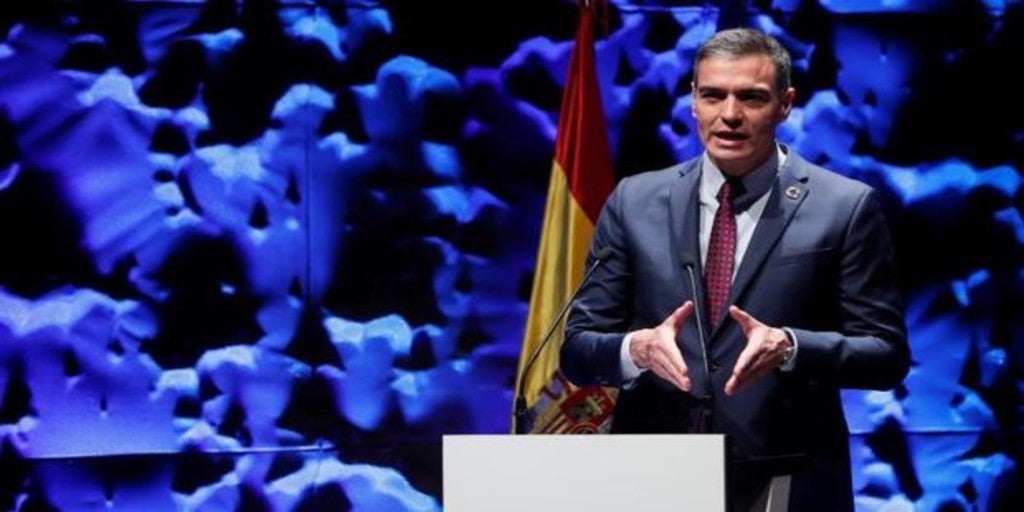 MADRID
Updated:
Keep

The President of the Spanish Government, Pedro Sánchez, expressed on Monday his wish that "Sooner rather than later" the agreement between the European Union (EU) and Mercosur can be closed, which is confident that it incorporates the issue of sustainability with even more ambitious goals. "We are working with the Mercosur countries so that the new agreement with the EU is even more ambitious in fundamental aspects for all citizens, such as deforestation, setting specific objectives and providing financial resources," said the Spanish president in his speech in the IV Ceapi Ibero-American Congress for leaders of companies and business families.
The president of the Executive also advocated ending tax havens and downward competition from global taxation And he regretted that this has caused governments to lack the revenue needed to finance critical investments.
Likewise, Sánchez stressed that Spain leads the push to promote the presence of Latin America on the EU agenda, for which, together with Portugal, it is promoting large trade agreements, such as that of Mexico and Chile, apart from the potential with Mercosur. "These trade agreements are much more than trade, they represent the will to create a strategic alliance between the EU and Ibero-America, which is fundamental for the EU," he pointed out in reference to the difficult relations between the EU and Russia or Turkey, as well as to the redefinition of relations with China.
"Without a doubt, Europe has to look at Latin America as a priority area for economic and political relations," he said, while underlining that Spain is committed to the rapid recovery of the region through vaccination and investments.
To achieve economic recovery, the chief executive recalled that businessmen are needed more than ever. "This is a government friendly to companies," said Sánchez, who asked Spanish companies to continue investing in Latin America because he considers it to be "a safe bet."
Differences within the EU
Earlier this month, Sánchez urged in a letter to the president of the European Commission, Ursula von der Leyen, to present a "concrete proposal" with which to revive a pact that was announced two years ago but has not reached materialize by the differences between the parties and the reservations within the Twenty-seven.
The Defense of the agreement by countries like Spain is shocked by the outright rejection of countries like France, Ireland or the Netherlands to sign the pact in its current wording, which they consider lacks sufficient safeguards to ensure that Brazil will take measures against the deforestation of the Amazon and will commit itself seamlessly to the Paris climate agreement.
While Brussels works in parallel with the Mercosur countries in a statement attached to the agreement that saves these reservations, EU foreign ministers will address the issue this Thursday at a meeting on trade, although no major decisions are expected, but rather a diagnosis of the situation.