Sánchez honors Serrat "for his brilliant career"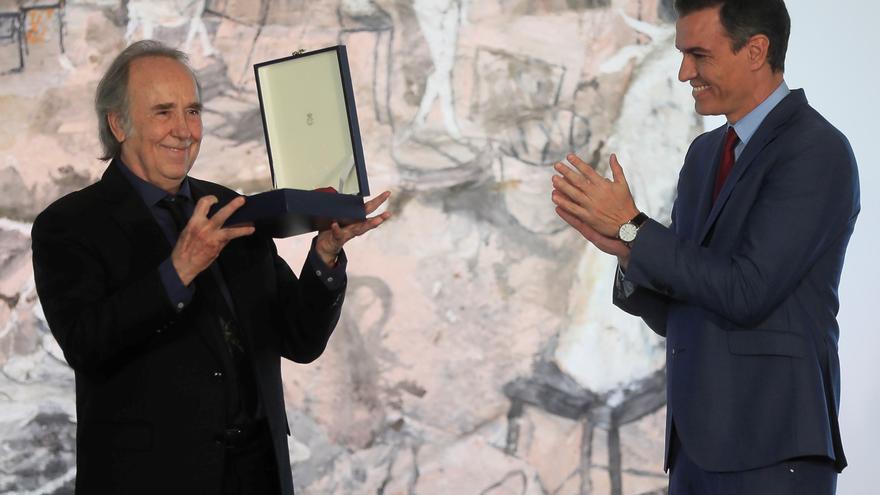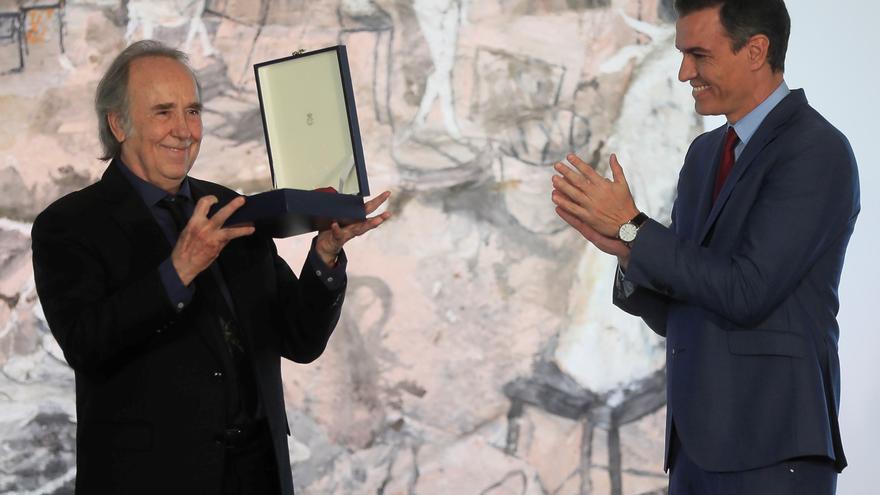 "I'm happy and excited"he stated this Tuesday Joan Manuel Serrat after receiving the Grand Cross of the Civil Order of Alfonso X the Wise from the hands of the Prime Minister, Pedro Sanchezwho has defined him as "the eternal child, whom from now on we will call most excellent, most excellent musician, poet".
Decoration that the Government has granted him "for his brilliant career and its contribution to Spanish culture and art", after it was approved by the Council of Ministers on December 7.
"I am excited to receive this distinction with my children, who, beyond seeing at home a human being in underpantslet them know that there is a person who has worked who has done other things," Serrat said at a ceremony held at the Palacio de la Moncloa.
"When the minister told me that I was being awarded this distinction, I told my wife, Yute, and she told me: 'and you why?'", the Catalan singer-songwriter pointed out with a laugh, who has acknowledged that he quickly turned to Google to see who they had given this award to" and I discovered that it was Álvaro Mutis, Concha Velasco or José Luis Cuerda, all friends, I felt comforted. "
His songs are part of the sentimental memory since it began in 1965. "The only thing I've ever done is to do what I wanted, how I wanted to do it and in the way I should do it", added Serrat, who was accompanied by friends and family.
A decoration which rewards people who have distinguished themselves for their merits in the fields of education, science, culture, teaching, "in short, all those who do essential work to make society better", highlighted Pedro Sanchez.
"The cross that we impose today is for an eternal child whom we will call from now on most excellent, most excellent poet, writer, lyricist, musician, citizen", has added
After a 56-year career, Serrat announced a few months ago his intention to leave the stage with one last tour that will begin on April 27 in New York and will end in Barcelona in December 2022.
"Somehow, we want accompany you on this journey, and this medal is the symbol of the immense affection that we profess for you", Sánchez highlighted.