Sánchez expects GDP to grow 1.4% in the second quarter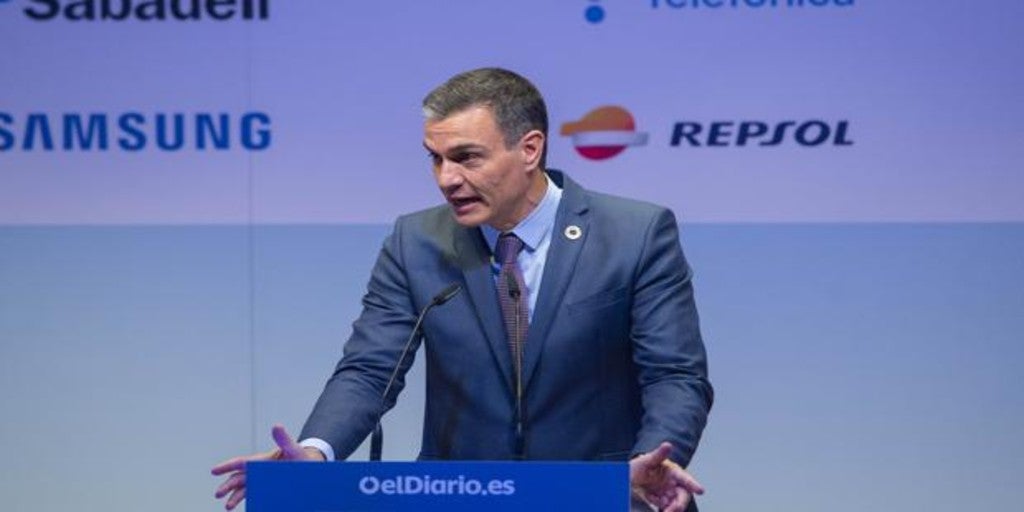 MADRID
Updated:
Keep

The President of the Government, Pedro Sánchez, has advanced that the advanced indicators available to the Government anticipate a growth of the gross domestic product (GDP) of Spain of 1.4% in the second quarter of the year with respect to the first three months of the year.
Sánchez pointed out that the first quarter of the year, in which GDP contracted again and fell by 0.5% compared to the previous three months, was "very hard", characterized by the storm 'Filomena', which paralyzed much of the country, and the third wave of the coronavirus, which caused the restrictions on activity to be extended, but the second quarter will already mark a change in trend that will lead Spain to lead the growth of the euro zone.
During his speech at a conference organized by 'eldiario.es' on European funds for recovery, Sánchez was convinced that in three years Spain will recover the level of GDP prior to the pandemic. The Government projects a GDP growth of 6.5% in 2021 and 7% by 2022.
«This is very important, because in 2008 it took 8 years to recover the level of GDP"Sánchez has emphasized, although he has admitted that it is a" very different "crisis from the previous one that has received a very committed response from governments and institutions.
"They are two very different ways to get out of the crisis, going from austerity to very expansive measures," he emphasized.
Sánchez has indicated on the other hand that the Government is currently holding a "very constructive and very positive" conversation with the European Commission after the delivery of the Recovery, Transformation and Resilience Plan on April 30.
53,000 fewer people in ERTE
On the other hand, the president has stressed that the employment data corroborate the transition to a recovery that began in mid-March, when the contagion curve began to bend.
In this sense, it has announced that in the first fortnight of May 53,000 people have left a situation of Temporary Employment Regulation File (ERTE) to join the labor market.
However, Sánchez recalled that there are still to be incorporated 585,000 people in this situation the labor market, a figure that is "in continuous decline" due to its close relationship with the advancement of vaccination. In any case, the president has remarked that the current data is "very far" from the 3.5 million people in ERTE that have been reached during the pandemic.
On the other hand, Sánchez has highlighted the economic impact that the European recovery funds will bring, with a potential GDP growth of over 2% per year and the creation of up to 800,000 jobs in the coming years.
"(Funds) they are not one more patch or corrective», Stressed Sánchez, who has described this stimulus package as an impulse«effective and driving so as not to be left behind».
Criticism of banks
For his part, the president has taken the opportunity to accuse the banks that currently undertake Employment Regulation Records (ERE) or are announcing bonuses to their managers of launching a message «mistaken"Of digital transformation, since it does not mean job destruction, but" quite the opposite. "