Sánchez calls on the large stores to do "self-criticism" for the fall in prices in agriculture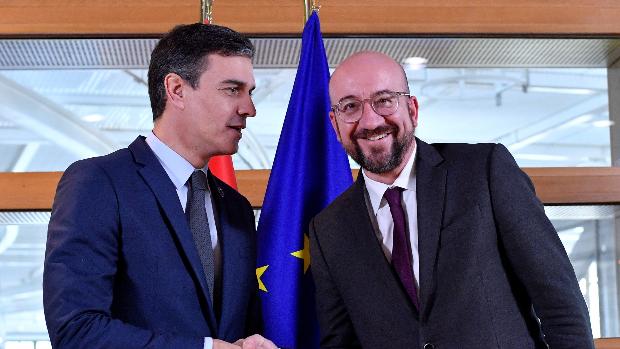 Madrid
Updated:
save

The president of the Government, Pedro Sanchez, on Wednesday asked the large distribution areas to make "examination" and "self-criticism" for the fall in prices in agriculture, while warning of the need to introduce more transparency in the chain.
«It is clear that the big distributors have to take an exam, a self-criticism and we have to introduce a lot more transparency to defend the small and medium farmer and livestock farmer, "Sánchez told the press in Brussels, where he has traveled to hold a meeting with the president of the European Council, Charles Michel, on future EU budgets.
Sanchez has considered "absolutely unacceptable" that the sector is seeing how the prices of agricultural products "go down, down and down," he said, after noting the Government's concern about the situation in price formation.
Sánchez is in Brussels as part of the contacts to negotiate future EU budgets for the period 2021-2027, in which Spain wants to set "strong" items for Cohesion funds and for the Common Agricultural Policy.
Asked if he believes that European funds can serve to calm the farmers and ranchers who are demonstrating in Spain to denounce the crisis in the sector, the President of the Government has influenced the role of large stores in price formation.
It has also pointed out as weapons to support the sector's CAP resources and the need for the European Commission to assert the "weight" of the single market against the damage that may be caused by decisions of other "superpowers" in its trade policy, such as U.S. tariffs on European productions.