Sánchez announces that the Government is preparing a reform plan of 150,000 million for recovery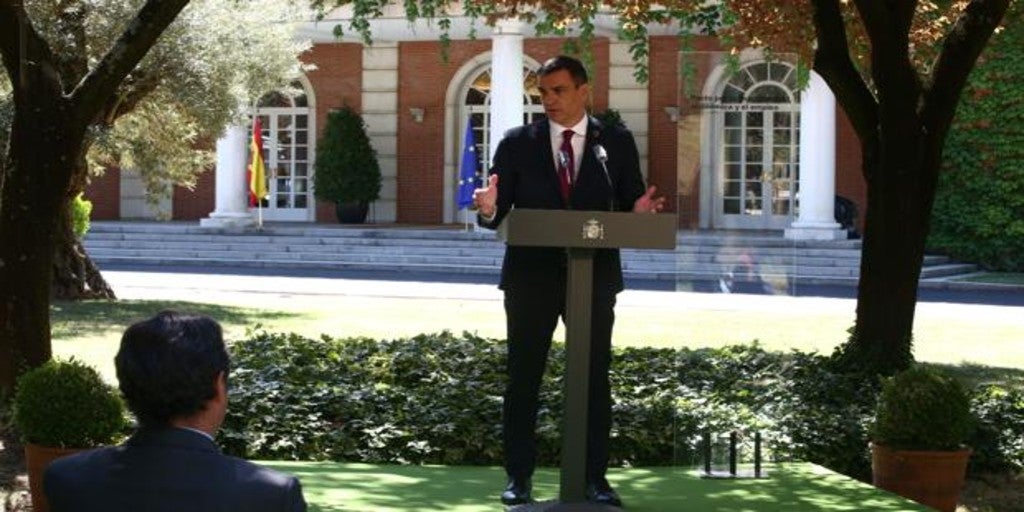 Madrid
Updated:
save

The signature of the denominated "Pact for economic recovery and employment" initialed by the President of the Government, Pedro Sánchez, along with the leaders of the UGT and Workers Commissions Pepe Álvarez and Unai Sordo as well as with the assistance of the CEOE and Cepyme presidents, Antonio Garamendi and Gerardo Cuerva, respectively. A solemn moment in which the Chief Executive has outlined another aid package which is already in the kitchen of the Ministry of Economy.
This is the Investment and Reform Plan in which the third vice president works, Nadia Calviño that she could become president of the Eurogroup in a few weeks, and that she will present to Brussels for financing with the new European social fund.
In Sánchez's words, the plan contemplates a public investment of the order of 150,000 million It will mobilize additional resources from the private sector, which will require the deployment of "all the talent and potential." For all this, he called for "consensus" at the national level "in all areas" to move towards a "digital, green and inclusive" economy that leaves no one behind.
In this sense, it has announced that the Executive "Will spare no effort" to execute it and added that they will need for this purpose all the collaboration of civil society, workers, companies, entrepreneurs and the competition of the different administrations.
"The success of this plan will be a tangible demonstration of the potential and resilience of our country, able to recover its economy in two years and to do so by also transforming its entire structure, making it greener, more digital and more inclusive ", he concluded.