Sánchez announces exemptions in personal income tax and companies for La Palma and the 100% discount on airport taxes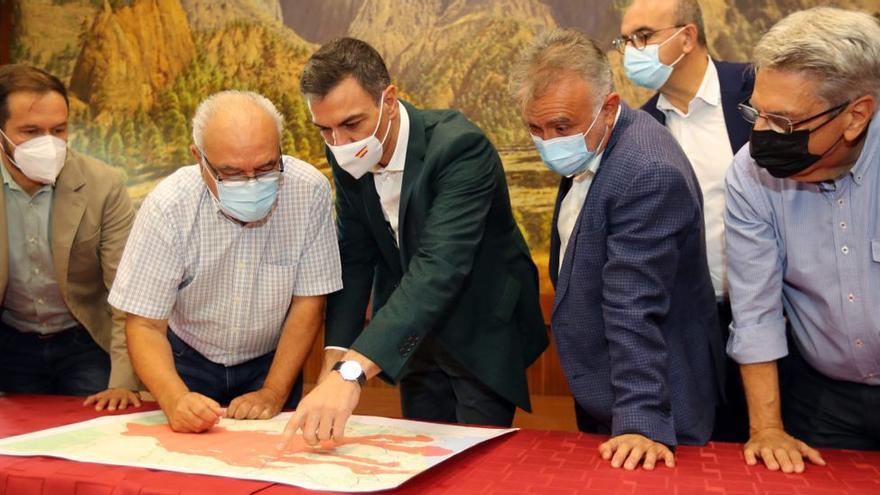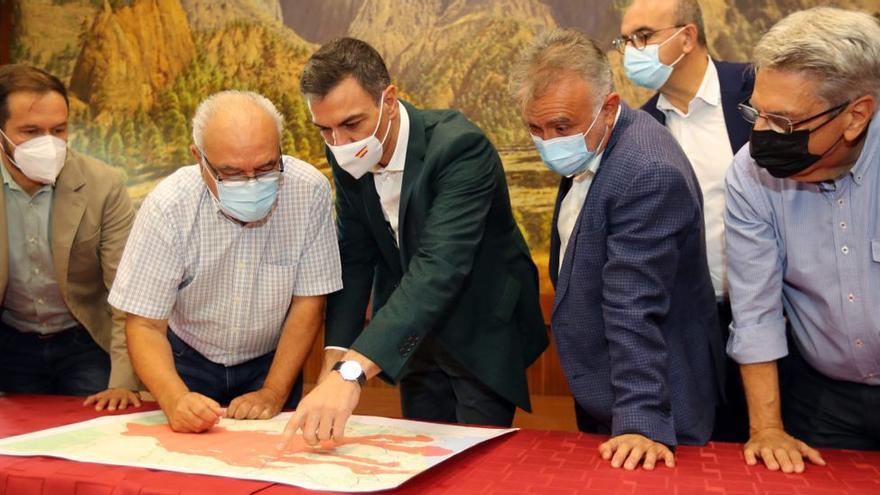 The president of Spain recalled that they are already 21 million that have been disbursed within the framework of the insurance consortium and also the central government is going to launch a transfer of around 5 million euros to attend social services for this tragedy. In the previous Council of Ministers, an extension of the social shield was approved, Sánchez recalled, and they were also incorporated the ERTE for La Palma whose processing already affects 1,550 people, of which 551 are collecting this aid from the state coffers.
Navy
Pedro Sánchez also explained that in conversations with the Minister of Defense, Margarita Robles, they are going to propose a service by the Navy to be able to move all the people who live in Tazacorte and have to work in the different banana plantations. He also recalled that it has been described as Obligation of the public service of the transport of goods between La Palma and the Peninsula.
He insisted that since the declaration of a catastrophic zone by the volcano, 225 million euros are being deployed to give the maximum response. "The conclusion is that the Government of Spain is going to do everything possible and we are not going to spare any resources, energy and personnel in tackling the reconstruction task and that is why we work as a hand," he said.
As on previous occasions, Sánchez met with the Pevolca Steering Committee, the body in charge of coordinating the response to the emergency.
In addition, the President of the Government will hold a meeting with representatives of the banana sector at the Palacio Salazar facilities, in Santa Cruz de La Palma
Sánchez traveled to La Palma on September 19, hours after the eruption began, where he remained until the 22nd, when he traveled to New York to attend the UN General Assembly.
The president returned on September 23 to accompany the Kings on their visit to the affected areas and to offer his support to the victims and stayed until the next day. Since then, he has traveled three more times, on October 2, 13 and 23.