Sánchez and eight other European leaders request by letter to the EC "coronabonos" to face the crisis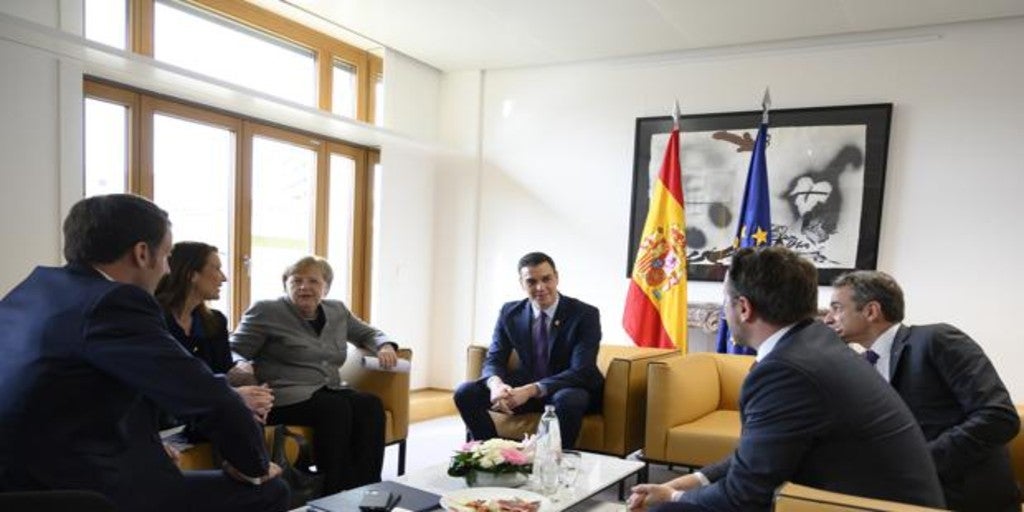 MADRID
Updated:
save

"The coronavirus pandemic is an unprecedented shock that requires exceptional action." This is the beginning of the letter that Pedro Sánchez, along with other European leaders such as Emmanuel Macron, President of France, has sent today to Charles Michel, President of the European Council, to request coordinated action by the community authorities in the face of the economic health crisis caused by the Covid-19. The letter calls for the launch of a "common debt instrument", known as "coronabonos", in addition to exploring "a specific financing" for the European budget in expenses related to the coronavirus, "at least for the years 2020 and 2021 ». Measures that they specify should "go beyond what has been announced so far by the European Commission".
In the letter, which is also signed by the Prime Minister of Belgium, Sophie Wilmès; that of Greece, Kyriakos Mitsotakis; Luxembourg, Xavier Bettel; Portugal, António Costa; that of Slovenia, Janez Janša, and that of Ireland, Leo Varadkar, justifies the need for a common debt role "to raise funds on the market on the same basis and for the benefit of all Member States, thus ensuring long-term stability deadline for financing the policies that will be required to counter the damage caused by the pandemic. "
After yesterday's Eurogroup, which ended by revealing once again the different positions between the "north" - more reluctant to mutualise debt and the "party" - and the "south", the block of countries that advocates taking the definitive step To make the Eurozone a true monetary union, he wanted to redouble his bet with a message to the President of the EC. By giving a clear message that we are dealing with this unique shock, we would all together strengthen the EU, the economy and the monetary union and, most importantly, send the strongest message to our citizens about European cooperation and the resolution of a response effective and united ».
Leaders have also asked for reflection on what Covid-19 will leave behind and how we want to rebuild our world again. "We will have to prepare together" the next day "and reflect on how we organize our economies across our borders, global value chains, strategic sectors, health systems, common European investments and projects." That is why they call for a firm step: "If we want tomorrow's Europe to live up to the aspirations of its past, we must act today and prepare our common future."