Sánchez agrees with Díaz to "repeal the 2012 labor reform"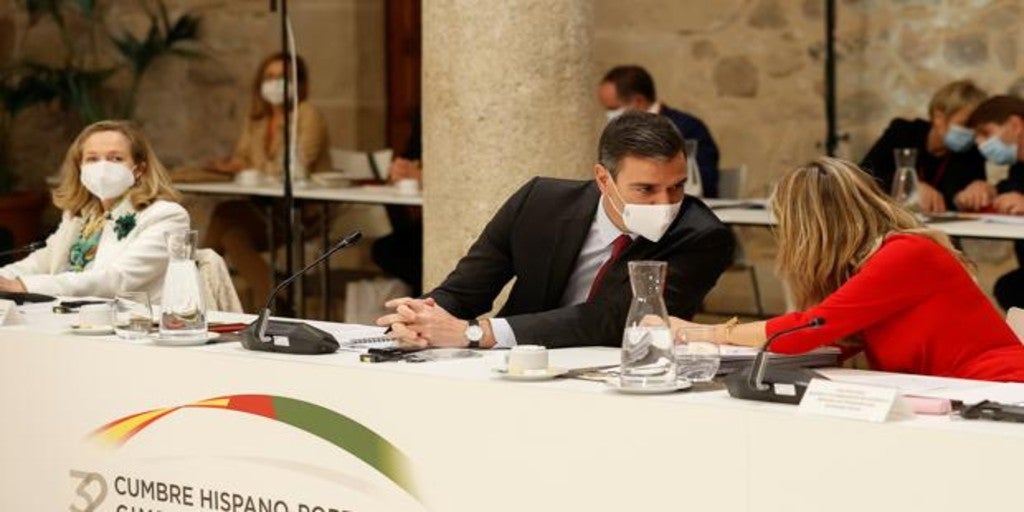 Updated:
Keep

According to the Secretary of State for Communication has informed. The text remarks that this repeal will be made "in the terms established by the coalition agreement and the Recovery Plan sent to the European Commission", although the reality is that between the commitments against Brussels and between the government partners, there is a great distance difference.
The Government has insisted that "before the end of 2021" Spain must approve "modern labor legislation that reviews the imbalances of the 2012 reform and leaves behind the structural problems of our labor market" and has given as an example the repeal of the article that allowed dismissal for medical leave, equality regulations, ERTE, the Rider Law or remote work.
After the cold war experienced these weeks ago between the president of the Government and the second vice president, Yolanda Díaz, Moncloa has reported that "the meeting has taken place in a positive climate and a constructive attitude" and three conclusions of the meeting have been summarized . The first of these is that "the Government is committed to repealing the 2012 labor reform in the terms established by the coalition agreement and the Recovery Plan sent to the European Commission." According to the Executive, "temporality and precariousness are, together with unemployment, the main anomalies in the Spanish labor market and we are determined to leave them behind."
One of the key elements of the current negotiation, the prevalence of agreements, is also cited. "It is essential to have balanced tools in collective bargaining and at the same time, establish clear conditions for subcontracting," says the statement.
In addition, Moncloa has remarked that the negotiation with the social agents will continue: «Based on the work carried out with the social agents so far, the Government seeks, through social dialogue, a fair and balanced agreement with all parties . This will is the best guarantee of obtaining a lasting reform within the agreement established with the European Commission in Component 23 of the Recovery Plan ". "The objective of the Government is to build a new model of labor relations for the XXI century that accompanies the process of modernization of the economy thanks to European funds, through social dialogue," ditch.