San Roque innovates in the diagnosis with Spec-CT imaging techniques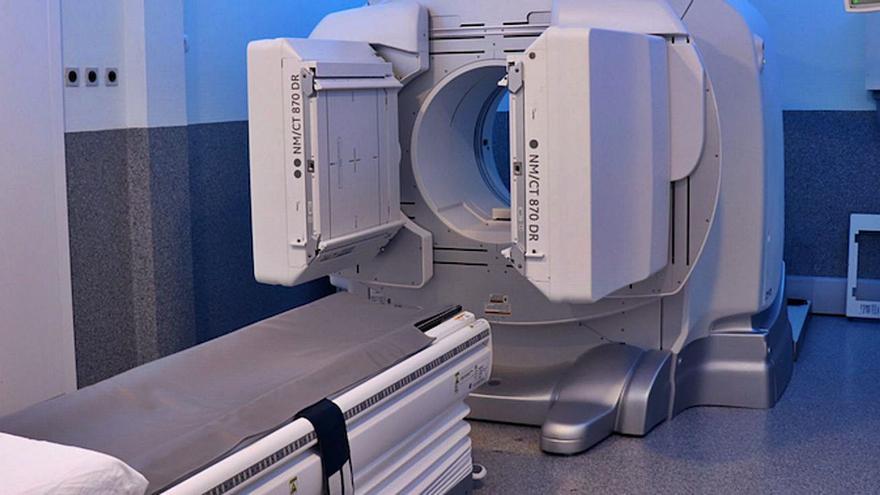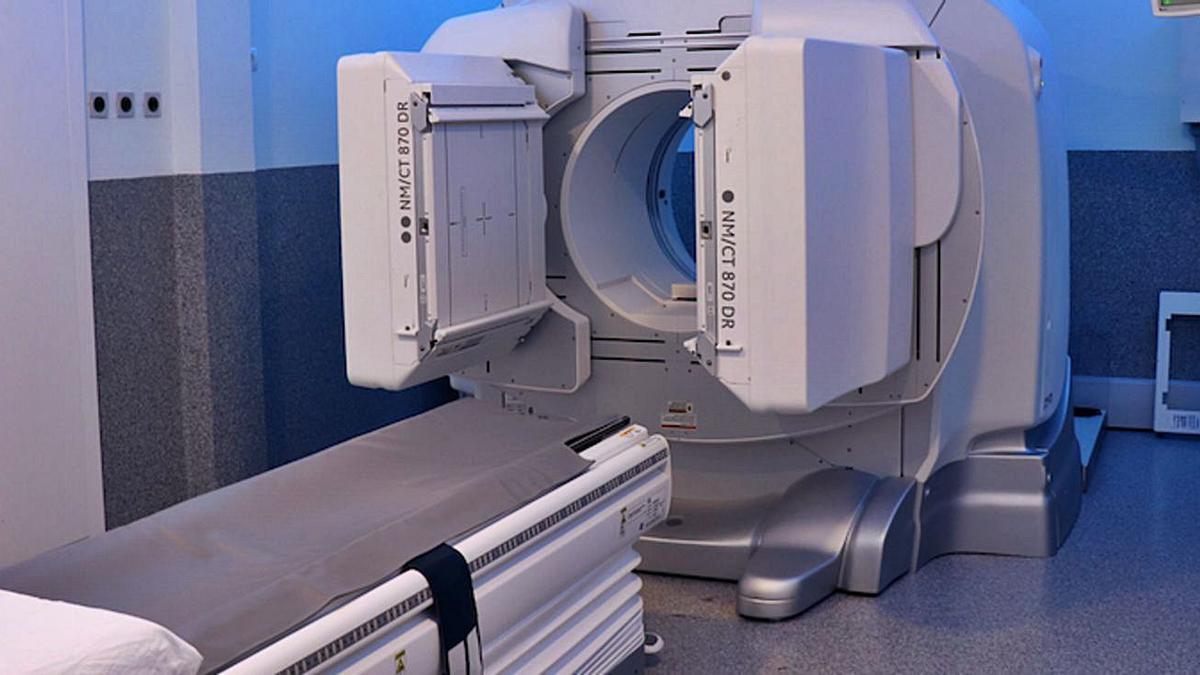 The Nuclear Medicine and Molecular Imaging Service of San Roque University Hospitals has incorporated a new 16-slice Spect-CT Gamma camera to its equipment, which represents an important advance in the service of the diagnosis and treatment of different diseases.
This new equipment combines the techniques of Single Photon Emission Tomography (Spetc) with Computerized Axial Tomography (CT) achieving a global improvement not only in the exact location of the lesions, but also in a correct diagnosis of them. "A faster, more precise equipment with less radiation; combining the best diagnostic possibilities with the comfort of the patient ", said HUSR's specialist in Nuclear Medicine, Dr. Javier Travieso.
Among the advantages of this new equipment are its speed, since it reduces exploration time by 50%; and by requiring less time to perform the diagnostic test, the dose of the radiopharmaceutical administered to the patient is also reduced by half; in addition to a better diagnosis compared to conventional equipment.
It has application in various medical specialties. In the area of ​​Traumatology, spinal disorders and the control and follow-up of operated patients who have had prosthetic or osteosynthesis material implanted stand out. It is also indicated in the detection of infectious inflammations.
In Oncology, it is useful in the diagnosis and follow-up of neuroendocrine, adrenal, neural crest or thyroid tumors, among others; and in the precise location of bone metastatic lesions. And in Cardiology it has application in the diagnosis of ischemic heart disease; as well as in radioguided surgery, since it can be applied to patients in whom it is necessary to detect the sentinel node, as is the case with breast cancer.