San Mamés will be able to host up to 13,000 spectators in the matches of the Eurocopa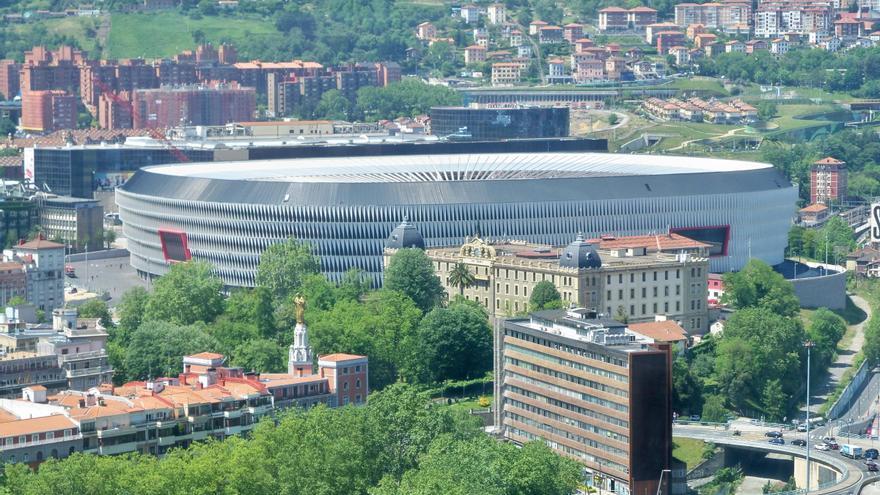 The 2020 Euro soccer matches that will be played at the San Mamés stadium will have an audience, up to 25% capacity, which means about 13,000 spectators, as confirmed by municipal sources.
Bilbao will be one of the venues for Euro 2020, which, due to the pandemic of the COVID-19, will be played next June. The matches that San Mamés will host will be those of the national teams from Spain, Sweden, Poland and Slovakia.
After several weeks of joint work, throughout this Wednesday the Real spanish soccer federation will send the documentation required by the UEFA in relation to the possible public capacity at Euro 2020 at the 'Bilbao headquarters'.
In this way, the Royal Spanish Soccer Federation (RFEF) and the Department of Health of the Basque Government have signed and completed the documents requested by UEFA and by which, based on the criteria given by the Department of Health in the face of the pandemic world by Covid-19, the 'Bilbao headquarters' is committed to up to 25% of the public at the San Mames stadium for the Euro2020 football matches, according to the indicators and values ​​determined by the health authorities competent, as explained by municipal sources.
For his part, the Mayor of Bilbao, Juan Mari Aburto, has sent a letter of thanks to UEFA CEO, Martin Callen, for "the facilities given and the good disposition" in the relations between the highest body of European football and the 'Bilbao headquarters' for Euro 2020.