Samuel Beneyto qualifies for the Under-21 World Cup and Carla Lorenzo for the European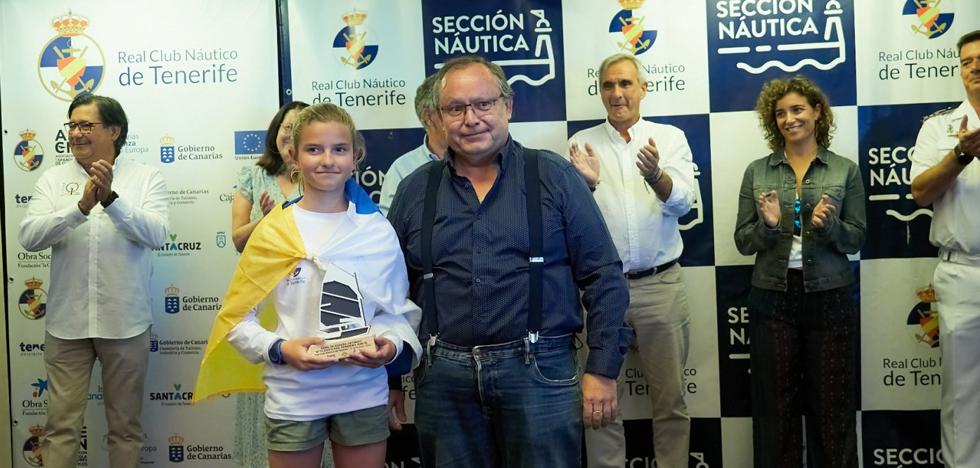 CANDLE
candle
Both will be part of the national teams and will represent Spain on international territory
The Canarian sailors
Samuel Benetto (RCNGC) and Carla Lorenzo (RCNT) qualified last weekend to be part of the national teams that will represent Spain in international competitions.
Samuel Beneyto, sailor of the Real Club Náutico de Gran Canaria
won his place for the U21 World Championship of the ILCA 7 classes in the Spanish Championship of the modality that ended last Sunday in Águilas (Murcia). Beneyto, for whom this is his second season in this men's Olympic class, finished fourth in the Spanish under-21 at the Murcia event.
The World Cup is held in Vilamoura (Portugal) in August, where she will coincide with Isabel Hernandez, a clubmate and current bronze medalist in the U21 European Championships of the ILCA 6 women's Olympic class.
Angel Grande is waiting in Italy

For its part,
Carla LawrenceOptimist sailor of the Real Club Náutico de Tenerife,
got his pass for the European in the Cup of Spain of the class that was held this weekend in the bay of Santa Cruz de Tenerife. Lorenzo finished fifth in the national ranking.
Angel Granda is already in Lake Garda (Italy) to participate in the IQ FOIL European Championship. The flying board competition starts tomorrow. Granda, a sailor from the Real Club Náutico de Gran Canaria, represented Spain at the 2020 Tokyo Olympics.
Near the end of the month, the sailors Joaquín Blanco, Joel Rodríguez and Leopoldo Barreto, all from the RCNGC, will participate in the ILCA 7 class World Championship, which takes place in Mexico
from May 21 to 28. Blanco participated in the Rio 2016 Olympics and Rodríguez in Tokyo 2020.