Samsung CEO and South Korea's richest man Lee Kun-hee dies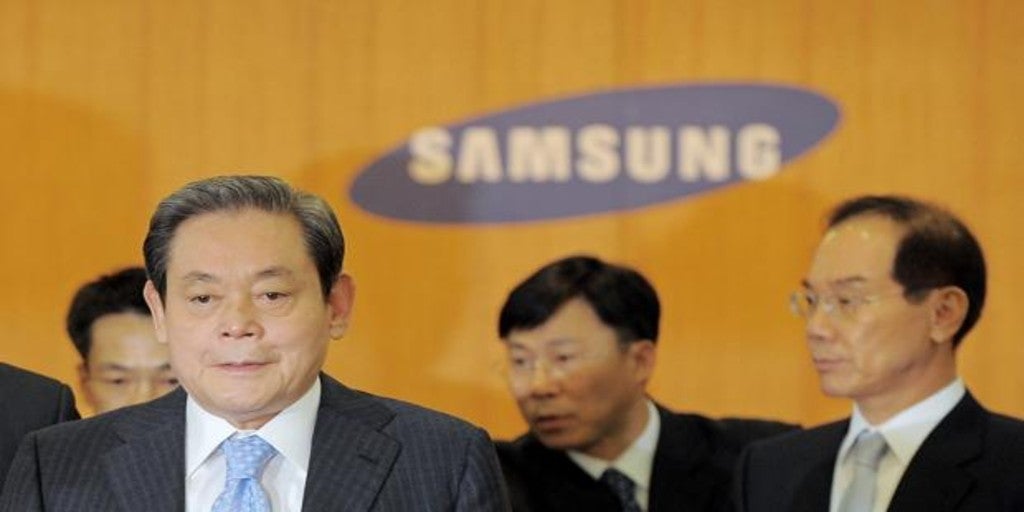 Madrid
Updated:
save

Lee Kun-hee, President of the Samsung Group since 1987, and IOC member since 1996 (currently honorary), joining the Culture (1997) and Finance (1998-1999) Commissions of this body, has died at the age of 78, according to the group he led. Lee became an honorary member of the IOC in 2017, and had been admitted to a hospital in southern Seoul since 2014 due to a heart attack that had left him incapacitated.
«Lee Kun-hee made a great contribution to the Olympic Movement and the success of the Olympic Games, not only by making Samsung a main partner of the IOC, but also by promoting the Olympic Games around the world and fostering the link between sport and culture, "said IOC President Thomas Bach in a statement.
This Olympic legacy of Lee Kun-hee will live on. To commemorate this, the IOC will wave the Olympic flag at half mast in Lausanne, "added Bach, expressing the deepest condolences to the family. Lhe was the richest man in the country, with a net calculated at more than 20,000 million dollars (about 16,860 million euros), according to Forbes, and was the man who turned the conglomerate into a multinational entity with the technology giant Samsung Electronics in front.
He was responsible for turning his company from a local business in the Republic of Korea to one of the world's technology leaders and a global Olympic partner.
Public charges
Son of the founder of SamsungLee Byung-chull, Lee joined the group in 1968 as CEO of Joong-Ang Daily News and Tongyang Broadcasting Corporation, after completing a BA in economics from Waseda University in Tokyo, Japan, and an MBA from George University. Washington of the United States. He became Vice President of the Samsung Group in 1978.
He also held several important positions in the Republic of Korea, such as vice president of the Federation of Korean Industries (since 1987), vice president of the Korea-Japan Economic Committee (since 1981), member of the Korea-United States Council of Sages (since 1991 ), director of the Korean Youth Association (since 1982) and vice president of the Korean Alumni Meeting of Waseda University (since 1997).
A year after Lee's rise to the position of president, Samsung began its legacy with the Olympic Games as a local sponsor in Seoul 1988. With the 1998 Nagano Winter Games, the association rose to the global level.