Samantha Hudson, second expelled from 'Masterchef Celebrity 6' for a meat that was "lazy"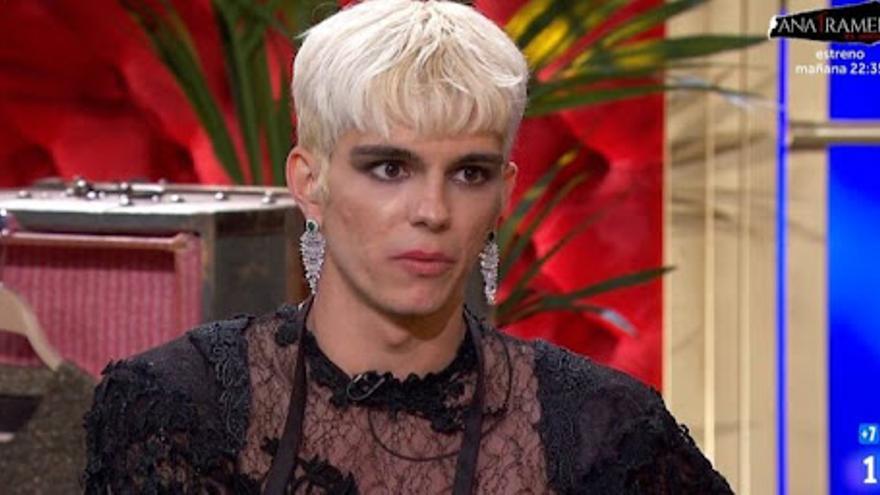 Samantha hudson puts an end to its passage in the sixth edition of 'Masterchef Celebrity'. The artist and influencer became the second expelled from the talent of La 1 de TVE after his jury did not convince his hare to the royal with the air of cocoa, a reply that had "all the defects", according to the jury in the tasting of the elimination test. "It has a meat that makes you lazy to eat it because it lacks cooking," said Pepe Rodríguez.
"I say that I am the worst. You tell me not to exaggerate, but I am objective and I know that I am a catastrophe, but, at least, I have a good tint. I don't want to have talent or anything. I want to be mediocre and be a mess. I think it's not too much to ask, "Samantha said at her farewell, adding that 'Masterchef' is very tough and that this does not mean that I will bury the hatchet with the kitchen:" I do not give up being an ideal housewife. So to keep working because I am a 'working class legend'. I will not have done fatal, but it has been a lot of fun. For me, the most important thing in life is fun. So, from my point of view, I have completely succeeded. "
The truth is that this was not the best night of Samantha Hudson in 'Masterchef'. The artist began the gala being one of the worst contestants for the jury in the first test with her plate of less than five euros of budget. Later, in the outdoor test, he was part of the red kitchen, a team that was led by a Verónica Forqué who only commanded.