Samantha Hudson: "I do everything in my life thinking about turning it into content for the internet"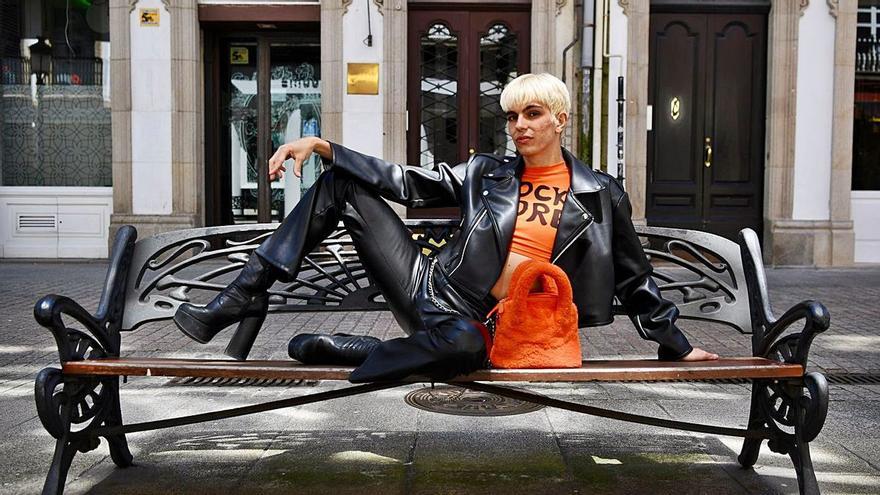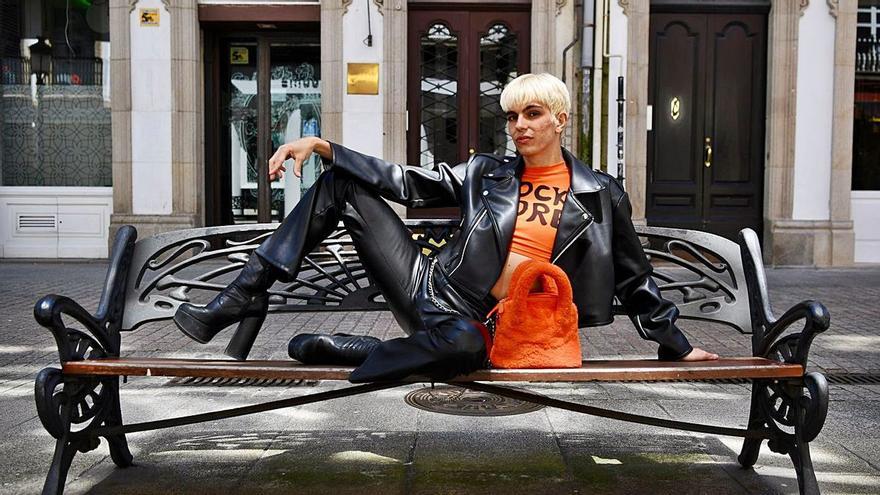 The Performer, singer and comedian Samantha Hudson arrives in A Coruña as part of the Corufest Performing Arts Festival. She offers a concert at the Ágora center that sold out the invitations in a few minutes, which for her, despite her young age, is not new: his show 'Euthanasia Deluxe' comes from filling Madrid's Lara theater three times and its popularity does not stop growing in social networks, where it is already considered the queer icon Generation Z.
-He rose to fame when he was 15 years old thanks to his song Maricón, a criticism of the treatment that the LGTBI collective receives by the Church. Now 21, he is a pop icon.
-More than an icon, I am an emoticon. At 21 years old, being an emoji is fine.
-Since that moment, his popularity has only increased in social networks. At what point do you realize that it has gotten out of hand?
-It starts a little when I move to Madrid, because you already know that there everything is a pitorreo, you go to a party and you meet seven producers and two actresses, it is a whole amalgam of people who do things. I think the boom was the pandemic: people are bored like a monkey, and servant more than boring like a monkey, like an orangutan, I start doing things, people like it, they start to see it and from word of mouth, I went up like foam, and from then until now.
-Everything you do, since then, has become popular culture for a whole generation.
- (laughs) I'm delighted. Actually, I do all things with that vision. One of the keys that people like what I do so much is that, since I am also Generation Z, I always have the anecdote and the meme in mind. I do everything in my life thinking about converting it into content for the internet, and the result is tremendous. I am very prepared to be popular culture.
-A millennial dream fulfilled.
-More than my dream, it was my vocation. It is my role as a human being.
-Who is Samantha Hudson?
-I couldn't tell you very well. I think Samantha Hudson is a freak of nature to witness, what is explosive cyclogenesis? Possibly until you live it you don't know. A very big scoundrel with imaginary breasts and legs of scandal, which are the legs of Spain, but they are imported.
-In recent months, in which your popularity has grown so much, don't you sometimes feel with some responsibility?
- No, because I am very convinced of what I say, and if I do not know what to say, I say bullshit. When I am serious, I mean very seriously, and if I have nothing to contribute I do not say anything, I am not going to go into a cold pool. No responsibility, because what I say and do I always do from pure conviction.
-Behind the humor and the meme there is a political act.
-Yes, it is that everything is political in the end. We are all victims of our context and circumstances, and although it is the most banal frivolity, that has reasons and a route. People do not understand that the mamarrachería and the backfire have their logic. It's a very deliberate decision to be so spontaneous.
-What's behind that decision?
-Sometimes it has a message, and sometimes it is pure fun. Having fun is also important.
- He says that sometimes people think that he has an empty speech or that he is stupid, but that, sometimes, he even prefers it.
-Yes, I don't care what people think, because a person is not one facet, there are many. I like all my faces; If there are people who want to see the fun and pass the speech, great, and if they want to do it the other way around, then great too. What I ask is that I be taken seriously, in consideration and with respect, because being humorous and being a comedian, or just being silly or a silly blonde, already deserves a bit of recognition. You have to be very smart to be so stupid.
-Sometimes he's serious too. A few weeks ago, he sowed controversy on social networks talking about sexual consent through his experience. She felt the need to get serious. Why?
-I would say it all in a humorous way, because it seems to me the best way to convey a message, but unfortunately people don't understand anything. There are times when you have to get serious and say things more clearly and concisely, and on such more serious and controversial issues, you always have to go on the lead, because you never know.
-He insisted then that not all consent passes, necessarily, by saying yes, and people did not understand it.
-What people do not understand is that consent is not worth a penny, what matters is the desire and desire you have. You can say yes for many reasons: fear, indecision, inexperience, duress. What counts is the emotion and the feeling you have inside, and in intergenerational relationships or relationships in general, desire is not what prevails many times, and people do not know how to see it. He does not know how to see it because many times nobody teaches us, and since nobody says it, well I say it.
-What can the Corufest public expect today?
-Well, a crazy transvestite stumbling around the stage shouting rock and roll and a lot of cancan and a lot of astrakhan. It is something you have to see and then you judge. What is the performer going to tell you? Well, it's divine and let everyone go. There will be performance and much, much grotesque.
-He has sold out three in Madrid with his show Euthanasia Deluxe. The welcome is very good.
-Yes, I am always very well received, I am very grateful for the welcome I have. With the restrictions it is easier to fill, you give what you receive, people surrender.
-It comes from transgression, from outside the system. Suddenly, a city council calls her to participate in a festival of LGTB referents. What does that tell us about how society advances?
-I think it's a cry of hope. What it shows is that the biggest fallacy is that an artist has to give the public what they want. That is a lie, an artist has to shit on the public and do what she wants, and convince the public that what they want to see is what she offers them, and I think that is taking shape in the institutions.
-Are our institutions advancing?
-Yes, well, I think that in the 80s and 2000s firecrackers also did things for city councils. I am very excited about these proposals, especially because sometimes young people do not have more resources, and sometimes if the city council or some public institution facilitates it and puts it on a platter, it is a plus.