Samantha Cristoforetti, the first European astronaut to command the International Space Station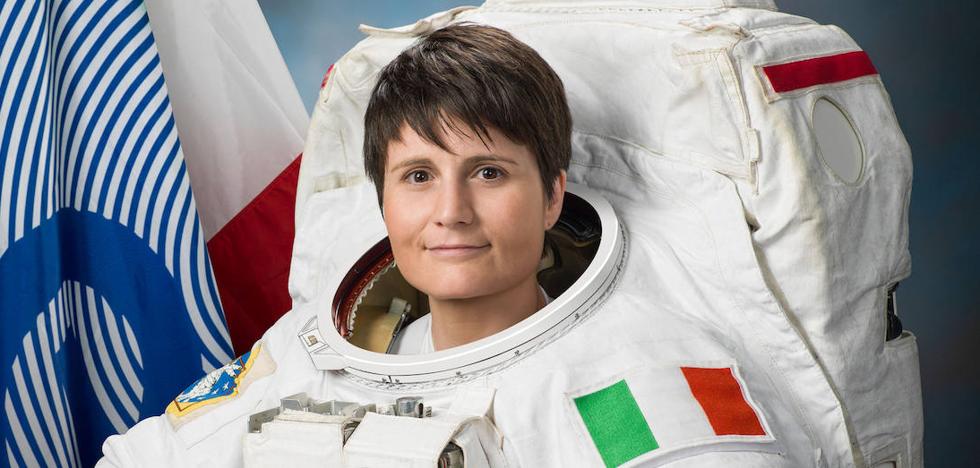 Science | Space
He takes over from his Expedition 67 partner Oleg Artemyev, from the Russian agency Roscosmos
The Italian astronaut Samantha Cristoforetti has been appointed this Wednesday commander of the crew of the International Space Station (ISS, for its acronym in English), thus becoming the first European woman to fill this position. It has occurred within the framework of a traditional handover ceremony in which the previous commander hands over a symbolic key to his successor. Thus, Cristoforetti has taken over from her partner Oleg Artemyev, from the Russian agency Roscosmos, with whom she made her first
space walk last July, another milestone that she was also a pioneer of as a European astronaut.
Before leaving his post, Artemyev took stock of his time as commander by listing some of the work carried out on the ISS during Expedition 68's stay. In addition, he celebrated the maintenance of international collaboration in space despite of the existing tensions on Earth today. "Right now we have ten people on the Station representing three countries, which means that despite any storm on our Earth, we continue international cooperation," he said.
Later, addressing Cristoforetti, he affectionately affirmed: «I am very proud to have worked with you Samantha and the rest of the crew. It has been an unforgettable time that she will stay with us, tattooed on our hearts. Now you are also my family and wherever you are, if you feel that something is wrong, call us, we will come to your aid.
For his part, Cristoforetti has only had words of gratitude for the former commander: «Thank you Oleg for those words. I think I speak on behalf of our entire team when I say how much we have appreciated your leadership in recent months, not only when it comes to work, but also with your human warmth, your generosity and your joy. I think you've really helped us grow together, not just as crewmates, but as one big space family."
Your new features

In addition, he dedicated a few words to his crewmates and the recently arrived Expedition 68 astronauts, who will soon take over on board the ISS: "I have learned from each one of you every day and I will continue to do so. It has also been amazing to welcome the first members of the Expedition 68 crew. Welcome back to the International Space Station, it is a pleasure and I think one of the most important tasks for us in the remaining time we have in orbit is to help them to accommodate you".
Finally, he alluded to the team on the ground: "We are only a small part of a gigantic team on the ground, so thank you very much to all the teams for supporting and ensuring that the International Space Station continues to be an incredible laboratory in space and a human outpost in low earth orbit. Thank you to all the people in our respective space agencies. As an ESA astronaut, it is an honor and a privilege to represent Europe in space on the ISS and, of course, as an Italian astronaut, it is especially an honor to represent my country."
The Italian is the fifth ESA astronaut to take on this role, following in the footsteps of European cosmonauts Frank De Winne, Alexander Gerst, Luca Parmitano and Thomas Pesquet, who held that position in the past.
This command is granted based on the consensus between NASA (United States), Roscosmos (Russia), JAXA (Japan), ESA (Europe) and CSA (Canada). Frank De Winne, head of the European Astronaut Center, ISS Program Manager and ESA representative in the selection process said a few months ago regarding the appointment: "She has our full support in fulfilling this important leadership role. There is no doubt that her leadership will ensure the continued success of the mission."
The Station Commander is responsible for the performance and well-being of the crew in orbit, for maintaining effective communication with teams on Earth, and for coordinating the crew's response in the event of an emergency. As Cristoforetti takes command in the final weeks of his stay on board as part of Expedition 67, one of his main tasks will be to ensure the smooth and complete handover of ship duties to the next ISS crew.