Samanta Villar remembers her complicated report with Miguel Bosé: "It is not easy to deal with"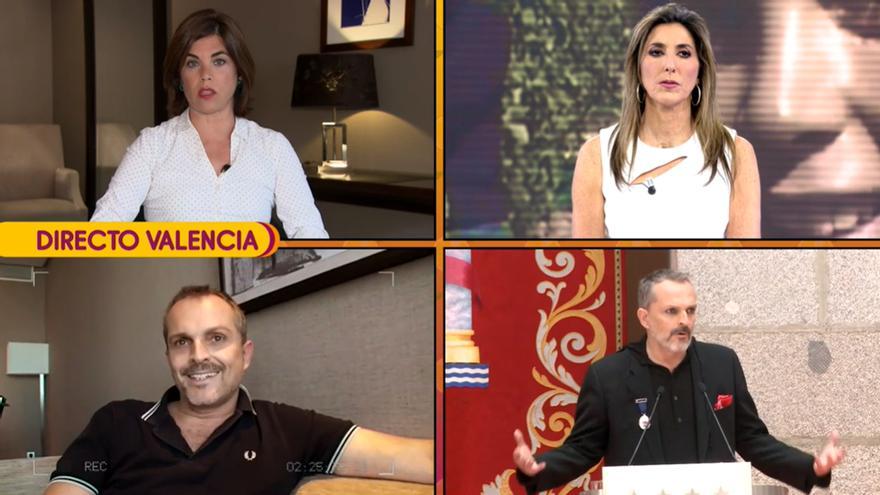 Behind the media interview of Jordi Évole with Miguel Bosé on laSexta, where he sowed controversy for his denial about the coronavirus pandemic, 'Save me' connected this Tuesday with Samantha Villar. The well-known journalist, who in 2011 recorded a report focused on the singer's personal and professional life, recalled how she lived this experience.
The evening program of Telecinco recovered one of the most complicated moments of the filming, when Bosé paralyzed the recordings while reviewing his life through some photographs. "You know I'm very uncomfortable talking about this? I don't like talking about this, I don't want to talk about this. I don't like talking about myself, let's leave it here," he snapped at the journalist.
During her speech in 'Save me', Samanta explained that Bosé knew the approach that the sequence was going to have, since he had spoken with him previously: "He asked us to record in a certain place and it was accepted. The photographs were put on the table and it was spoken." "I think he got emotional. He did not feel like going through emotions, he got up and left, but he did it several times on the set," he revealed.
Samantha pointed out that, Since the recording of the program, he has not had any more contact with Bosé: "I don't know how he would end up with me, but I always finish well with everyone". After Paz Padilla asked her about the artist's personality, based on her own experience with him, Samanta answered clearly: "I think he is a very strong character, he is a person who is not easy to deal with."
"I would not talk about this if it were not because I believe that in his interview with Évole he is becoming a reference for the denialist sector," clarified the communicator, who warned that his attitude is very "dangerous."
"With all due respect, I think he sins from delusions of grandeur. He believes that he has knowledge that others do not have. It is not true, he may be very convinced, but his statements are not true," he said before deciding: "No It does no one any good with that self-assurance. For everyone to know, it is delusional. "