Samanta Villar attacks Belén Esteban: "Her daughter has two fingers more in front than her"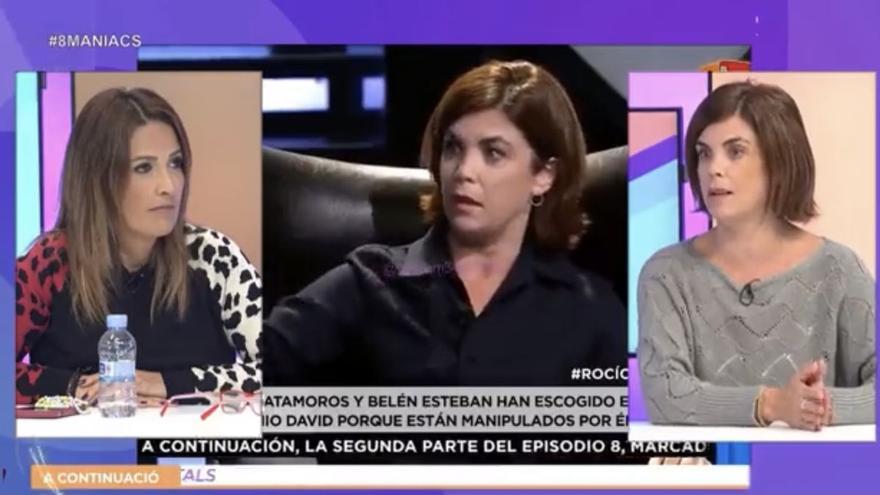 Samanta Villar went a few days ago through the '8maniacs' program, of the Catalan 8tv, to participate in a debate in which he ended up showing his public rejection of Belén Esteban for the way she and other celebrities have exposed their children in the media.
"The Juvenile Prosecutor's Office said that the children of the famous are private and you cannot show your face to them, "said Samanta, who did not hesitate to mention her groupmate:" That Belén Esteban and whoever I can't go on set to say "my daughter" or "the father of my daughter I don't know what", because you are hurting your daughter by doing this in public. Very sorry".
They both coincided on the set of 'Rocío, tell the truth to stay alive' and there she explained her opinion: "I commented on this on the set just the day Belén Esteban was there. I did it outside, while we were in publicity, and Belén He said: "Yes man, I can not come to cut the father of my daughter? Well of course I'm going to do it. And I replied: "Well no, you can't do it." "In fact, Belén Esteban's own daughter told her at one point" Mom, stop talking about Dad, leave him ", showing that has two fingers more of forehead than Bethlehem"added Villar.
The journalist considers that it is time for "the Juvenile Prosecutor's Office to begin to say that the well-being of the minor is ahead of the litigation that the parents have", since it considers "toxic to children" that parents discuss their children's private lives publicly.
Not only that, Villar launched in front of Laura Fa, Belén's partner in 'Save me', a reflection on the press of the heart and journalists: "What we do not have to do is harm people. Like me in my programs I do not try to harm anyone, I could do heart press if it didn't hurt nobody".