Sam Goodchild's Leyton, Pro Sailing Tour winner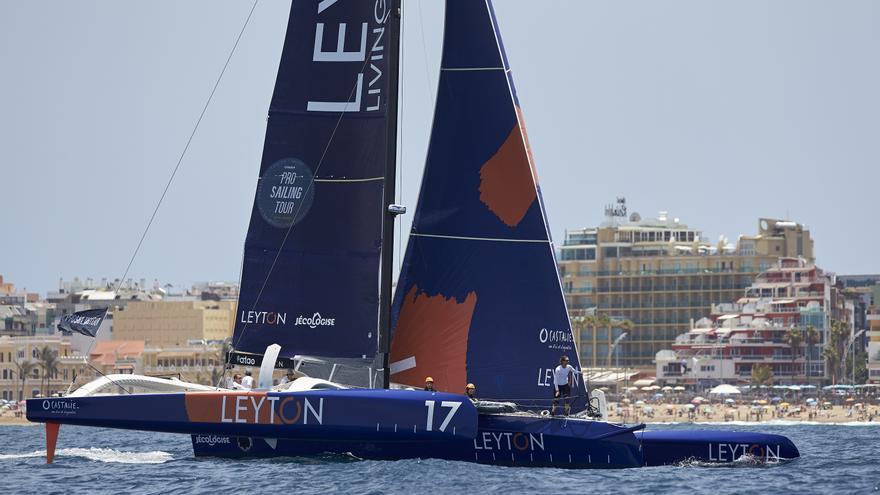 The first season of the Ocean Fifty ocean trimarans circuit, which celebrated its third stage in Las Palmas de Gran Canaria last July, ended on Sunday, August 8, in the French city of Brest. The final finish line of this spectacular first season of the Pro Sailing Tour crowned Leyton as champion. The team led by the British Sam Goldchild dominated all the stages with victories in the four disputed episodes, closely followed by the Arkema 4 skippered by Quentin Vlamynck.
In this way a first season closes in which the capital of Gran Canaria has had a great role. Those responsible for the test recognized that "for four days, the fleet of trimarans confirmed the excellent conditions of Las Palmas de Gran Canaria to host this competition".
The Councilor for Tourism, Pedro Quevedo, recalled how this episode "gave the city a complete program consisting of eight coastal regattas and a 24-hour Challenge in which the Arkema 4 set a record back to Gran Canaria: eight hours and four minutes We were able to enjoy a great show, two consecutive days in front of Las Canteras, something unusual, and the capital gained a lot in nautical promotion and reputation as a venue for events ".