Salvamento has rescued almost 600 migrants in Canary waters in less than 48 hours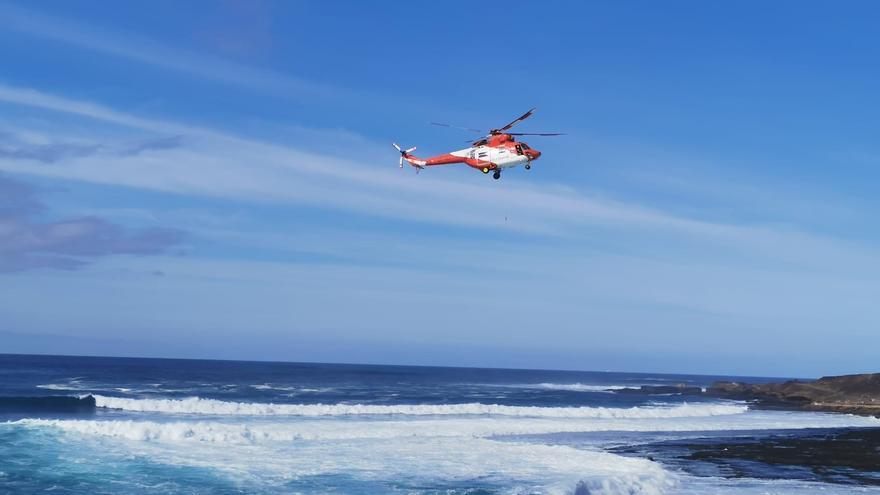 Maritime Rescue has rescued almost 600 migrants in Canary waters in less than 48 hours. Last morning there were 153 people in an irregular situation who arrived on the islands in three small boats and this Thursday morning others 34 were rescued near Lanzaroteaccording to information from Salvamento Marítimo.
According to data provided by Government Delegation in the Canary Islandsfrom January 1 to 24, 1,864 people arrived in the archipelago aboard 40 small boats and there are already 3,000 migrants who remain in one of the camps set up for them on the islands.
During the night of this Wednesday Salvamento rescued a small boat with 60 people --47 men and 13 women-- who were taken to Gran Canaria, as well as another boat with 37 migrants --33 men, two women and two minors-- who they took to Lanzarote.
Likewise, during the early hours of this Thursday Salvamento has rescued another boat with 56 migrants, who have been transferred to the port of Gran Tarajal, in Fuerteventura. To these must be added a new boat with 34 immigrants intercepted in waters near the island of Lanzarote on Thursday morning.
Tuesday's was, however, an even more intense day in terms of the arrival of migrants. Salvamento Marítimo rescued 319 migrants that night who were traveling in six boats in waters near Gran Canaria and Lanzarote. In the case of Lanzarote, there were five boats with 199 people, 154 men, 28 women and 17 minors, and in Gran Canaria, another boat with 120 migrants, of whom 82 were men, 31 women and 7 minors.
And on Wednesday, Salvamento Marítimo rescued another 90 migrants who were aboard two boats at noon when they were in waters near the islands of Lanzarote and Fuerteventura.