'Sálvame' closes the doors on the return of Carmen Borrego: "That train has already passed"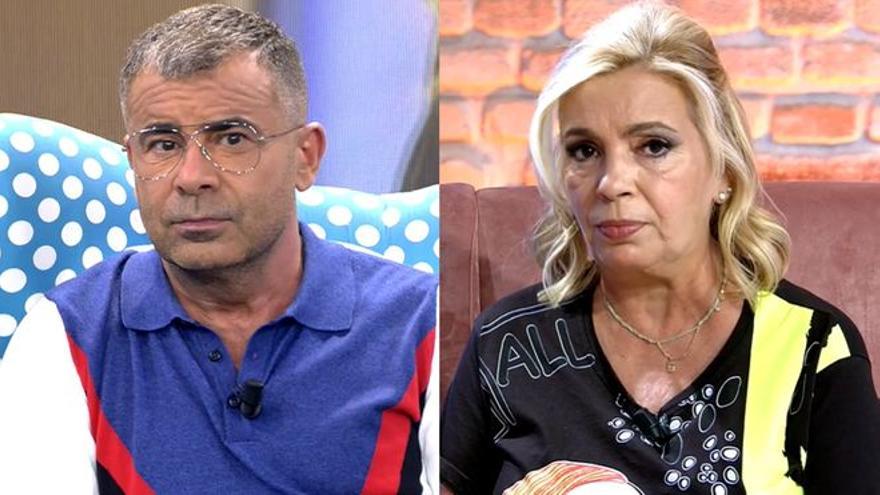 Last weekend 'Live life' continued testing the facet of Alejandra Rubio as an interviewer. After embarrassing his mother, Terelu Campos, with a committed questionnaire, on Sunday it was the turn of Carmen Borrego. Among other issues, the collaborator wanted to know if her aunt would be willing to go back to work at 'Save me'.
"Why were you interested in being an advocate for the audience after how badly you came out of there?" Alejandra asked Carmen, who alleged economic reasons: "They made me an offer and I need to work. Maybe coming only on weekends I don't earn much money".
As for whether she is ready to return to the set of the space of Jorge Javier Vázquez, the daughter of Maria Teresa Campos did not close the door completely: "It is a very difficult program. You know that they are going to fall from all sides, but many times you have to advance and do other things. "
These statements were collected last Tuesday in 'Save me'. "The headline is that you return to this program", assured Kiko Hernandez, although Carmen confessed that at the moment she does not feel completely prepared. In any case, even if it was, it seems that the evening program has already withdrawn the offer that it had made a few weeks ago.
"They just told me something. That train has already passed.", assured Jorge Javier Vazquez on behalf of the direction of the format of The TV Factory. "I'm not saying it, they told me because of the earpiece," explained the presenter while his companions laughed out loud at this script twist.