'Sálvame' affirms that Marta Riesco is on leave "due to a serious mental health problem"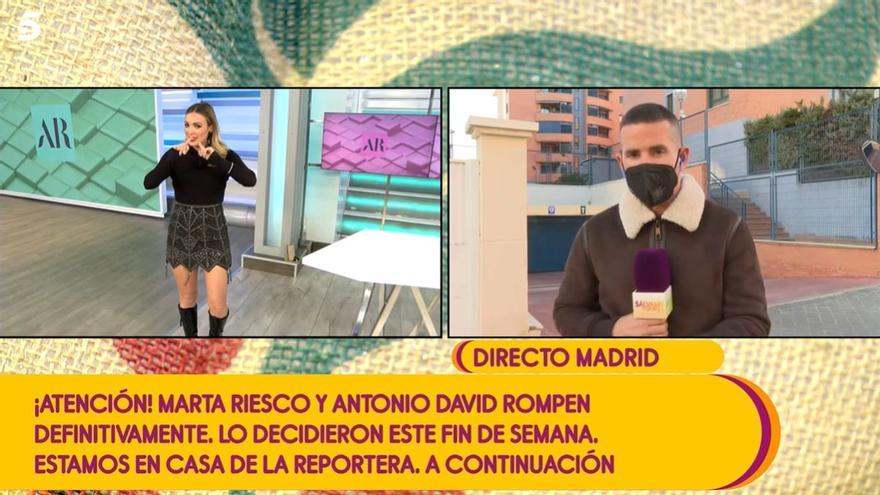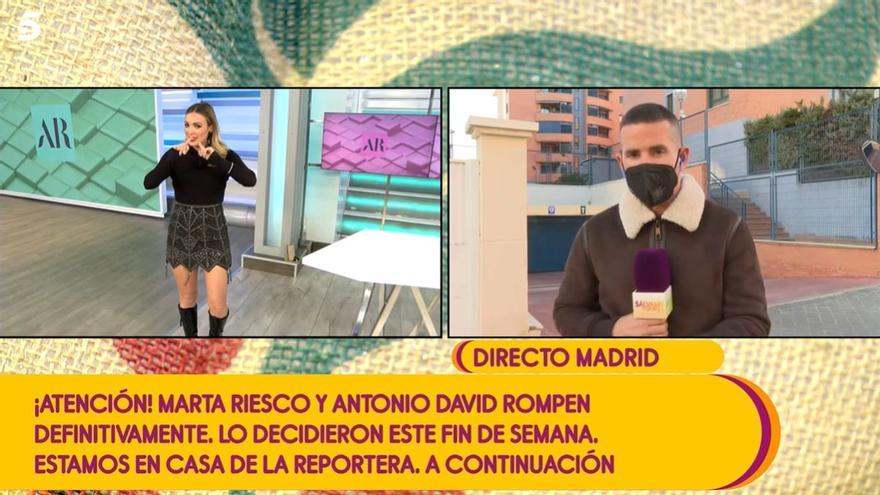 Martha Riesco It's been a few days without appearing in 'The Ana Rosa program' Y 'It's already eight o'clock'programs in which he works, due to all the media commotion that has originated as a result of his relationship with Anthony David Flores. The reporter would not have been able to withstand the pressure and has requested sick leave, as confirmed by Telecinco's morning magazine a few days ago.
During yesterday afternoon, 'Save me' He gave more details about the state in which Riesco is, who a few days ago was captured by the cameras while going to the López Ibor clinic, specialized in mental health. With the authorization of the affected party, the reporter Sergi Ferré explained in a connection what happens to him.
"The last day that I spoke to her on the phone, that I called her to see what had happened to her, I found her very low in morale. He authorized me to say that he had been furloughed due to a serious mental health problem. He told me like that and authorized me to say it, perhaps to stop the pressure he was receiving, "explained the journalist from 'Sálvame'.
On the other hand, Ferré explained that his chain partner will be discharged in the coming days to be able to return to his job: "It is expected that tomorrow he will be discharged. At the moment it is not confirmed, It will depend on a last medical appointment and how your evolution is going".
Last week, 'The Ana Rosa Program' confirmed that its reporter was going to stay away from the cameras for a few days. "The sick leave has been requested and he will be at home. The pressure has overcome him"assured collaborator Pepe del Real: "She is having a lot of media pressure, as she has said, and she has anxiety. We saw her going to López Ibor and she will be at home for a few days until she recovers and the situation calms down."