Salvador Sobral: "The songs are the beats of my heart per minute"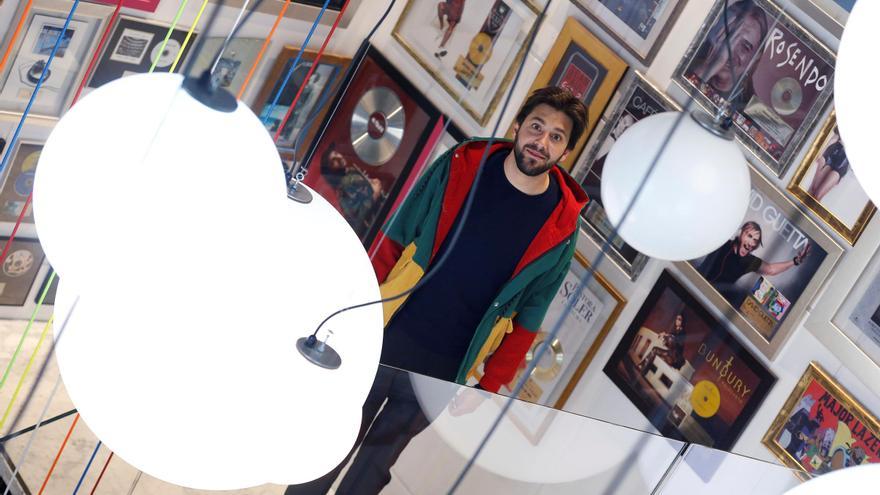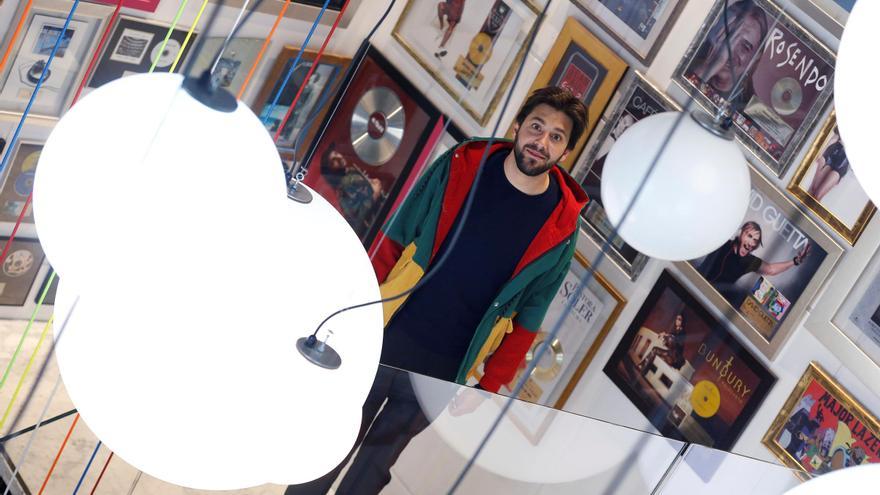 Salvador Sobral, the first Portuguese who touched the soul and glory of Eurovision, he has no doubt that he came into the world to sing. So much so that his new album, 'bpm', is not only the "most personal" to date, but his songs, he confesses to Efe, "sprouted" from his "aorta artery."
"Because of my history – he had a heart transplant in 2018 – I thought it was interesting to call the album 'bpm' (beats per minute). The beats per minute of your heart is what gives you life, and it is what gives life to music, the beats per minute that music has, "says the singer about his album that goes on sale this Friday.
It is his fourth studio album and the first written entirely by him: "The songs are mine, that's why they are my heart beats per minute."
"I decided to write my own songs now to try something new and have a new challenge. And to try to talk about what I am feeling, my fears, anguishes and the joys of life and love, of course," he relates. Sobral (Lisbon, 1989) also details that he was present throughout the composition process, "from the time it was pure seeds to the process of making the arrangements."
Originally the album was going to have a totally different concept, it was going to talk about the history of a theater about to close. "We started thinking about who would be there: the cleaner, a very old couple watching the play, a singer, the lighting technician and we started to create our characters", Explain.
But as he was shaping the album, the singer was forced to express all his feelings. "He needed to expel everything that he had lived and had inside," says Sobral, who finally decided to make a hybrid between his life and his soul along with the story of the characters who would spend their last night at the theater.
The album was written last year during confinement, in a house in southern Portugal, with the collaboration of his producer and friend Leo Aldrey, using Skype, and then recorded in January 2021 in the French Basque Country. "He needed us to lock ourselves away for six days, away from any stimulus to make a good album, and we succeeded", it states.
To create this 14-song disc, the musician admits that he risked "a new sound color", since he was looking for "something different" to what he had done until then, so he admits that he has "many influences between pop and jazz". "It's a jazz music album, but with a lot of curiosity about pop, indie and even rock," he says.
Most of the songs are in Portuguese, although there are also some songs in Spanish or English, languages ​​that he masters because he lived in California (USA) as a teenager, and also in Spanish cities such as Mallorca, Barcelona and Cádiz, which He has left him a Spanish with an Andalusian accent.
"Different languages ​​mean different resources, different sounds you can make with your mouth, different rhymes you can use. I have a different personality with a different language, so I don't like to put up language barriers. The word must be explored and exploited in all its possibilities ", he details.
After a long time without stepping on the stage, the Portuguese is excited to take the album on tour in Europe, starting at a jazz festival in Germany in June, and then jumping to the Iberian Peninsula. It will perform on June 27 in Barcelona, ​​on July 7 in Madrid and on July 18 in Malaga, as well as stops in Lisbon, Bragança and Porto, and probably in South America.
Sobral He is one of the most international Portuguese artists today, thanks to his resounding triumph at the 2017 Eurovision Song Contest in Kiev with the song "Amar pelos dois" composed by his sister Luísa Sobral, which also achieved the highest score in the festival's history.
Four years after that victory, the singer is "super grateful to the festival" and realizes "how important it was to participate."
In fact, he confesses that now, already cured and with "more desire to live" he would present himself again: "I did not enjoy it at all because he is very ill, he had no notion of what he was living, and I think that partly that also it helped win. I wasn't nervous at all and I enjoyed doing what I like the most, singing. "
He admits not being able to follow the festival this year, but he did have a favorite, the French Barbara Pravi. "We met in Paris, she is my neighbor, and the truth is that she is fantastic. Her music touches me, and when something touches me I buy it," he says laughing.