Salo, one of the founders of Extremoduro, dies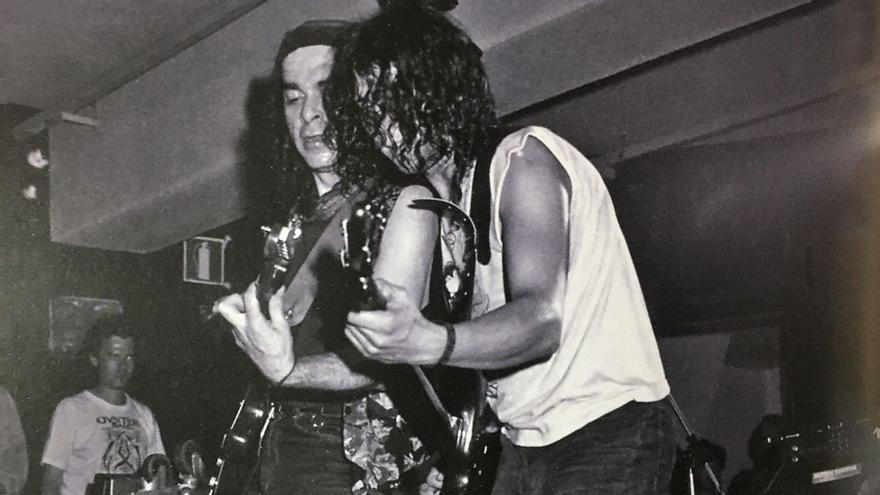 Plasencia has dawned this Tuesday with sad news. Gonzalo Muñoz Hinojal, 'Salo', one of the founders of Extreme hard at 67 years old. This has been confirmed to El Periódico de Extremadura, a newspaper belonging to the same communication group of this medium, sources close to the family. The artist was admitted to the Hospital Virgen del Puerto de Plasencia on Friday for an ailment that turned out to be a cancer in a very advanced state.
The musician was a guitarist and bassist for the Placentina band during the first three albums of the well-known rock band. Muñoz has been in music since he was 14 or 15 years old, when with some friends he founded Los Dogos, a mythical rock group from the capital of Jerte. It was in 1988 when Robe Iniesta proposed to both Salo and Luis Von Fanta, third founder of the group and who also belonged to Los Dogos and died in 2012, forming a band giving birth to Extremoduro.
In a short time and thanks to the mockup Transgressive rock The Spanish Television program called them to record two of their first hits: Extremaydura Y Jesucistro Garcia. From playing bass he became the lead guitarist for the band until 1993, when he left the group.
The funeral will be tomorrow at 11:00 am at the Plasencia mortuary.
A street for Salo
A few hours after knowing the news, social networks have been flooded with messages to fire the placentino rocker. Some tweeters have even asked the mayor for a street named after him in his hometown. "He has been one of the best rock musicians that Plasencia has produced."