Sainz: "My five-year goal is to be world champion"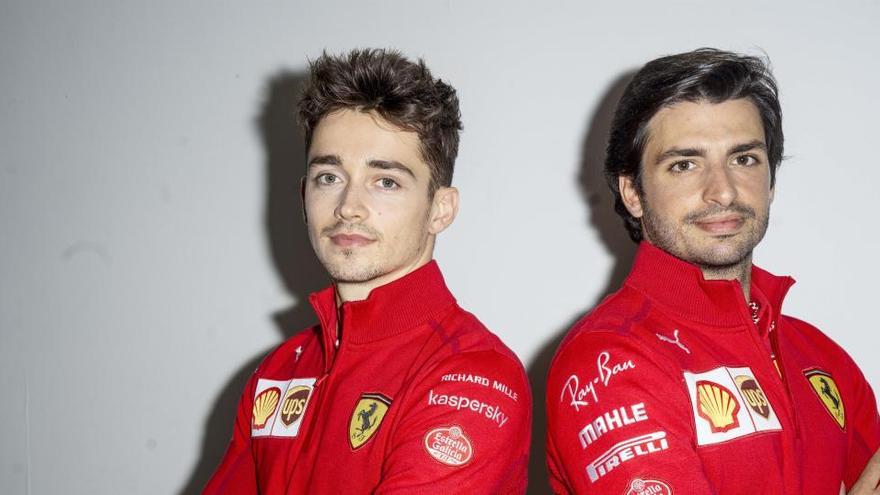 The Spanish pilot Carlos Sainz (Ferrari) has explained that its "five-year goal is to be world champion" and that the Italian team is "the best place to achieve it", but, at the same time, also a team that is going through "an important moment" because it is fighting to "return to the top and that requires a lot of teamwork."
"The moment you sign the contract and become a Ferrari driver, your life changes completely. It is something that I had always dreamed of and that I achieved when I was 26 years old. My five-year goal is to be world champion and I think Ferrari is the best place to achieve it. I'm in the right place at the right time. We just need a little time to try to make that happen, "said Sainz.
The Madrid driver participated in a presentation video published this Friday by Ferrari where his teammate also participated Charles Leclerc and the head of the team, Mattia Binotto, in advance of the presentation of SF21 to be held on March 10.
"Knowing that you are part of Ferrari history is a great responsibility for everyone. Ferrari is the most successful team in F1 history and has also managed to generate passion from fans around the world. It is a responsibility that you carry on your shoulders"Sainz explained.
In addition, he acknowledged that Ferrari is going through "an important moment" because it is fighting to "return to the top and that requires a lot of teamwork." "When the results start to arrive, the feelings in the team will improve and we will begin to feel excited about the future. What Ferrari needs is two good drivers who push in the same direction to make the car faster and faster." analyzed.
Binotto: "I hope there are few or no errors"
For his part, Mattia Binotto, pointed out that "2021 will be an important year full of challenges". "First the SF21, a car that has inherited a lot from its predecessor, and also the budget limit, which is introduced for the first time in the Formula 1. At the same time, we must design the 2022 car from scratch because it will be a completely new car. A path full of obstacles awaits us. There will be times when we will make mistakes, some inevitable and some intolerable. The important thing as a team is that we learn from mistakes in order to learn, "he harangued.
In this sense, he stressed that the 'Scuderia' has suffered in recent years "disappointments that should not be repeated". "Our objective is clear: we must honor the Ferrari flag because the Prancing Horse is the symbol of Italian excellence in the world. I am aware that mistakes can be made in all races and I hope there are few or none," he warned.
In addition, the Italian also had words for the new Sainz-Leclerc lineup. "We have a new pair of drivers, the youngest in the team since 1968. We want to build our future around them and they are part of the fact that they are part of the long and extraordinary history of Ferrari, "he concluded.