Sáenz de Urturi: "Leonor de Aquitania was the first 'influencer' in history"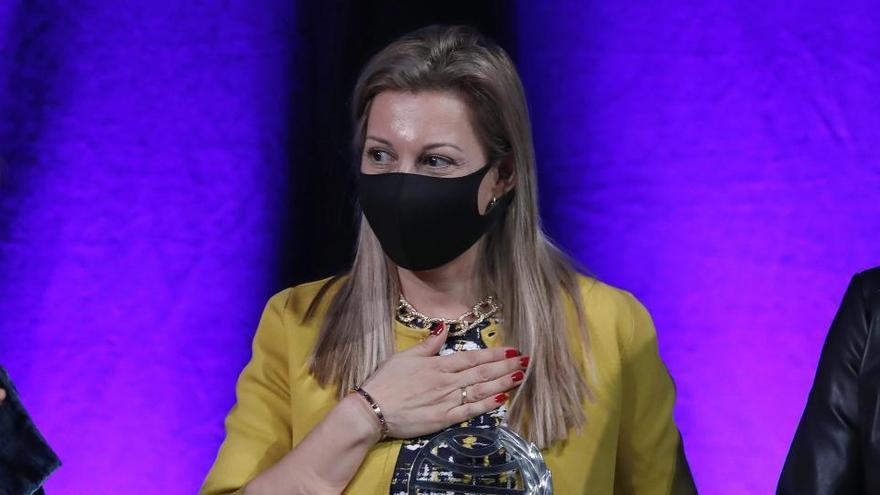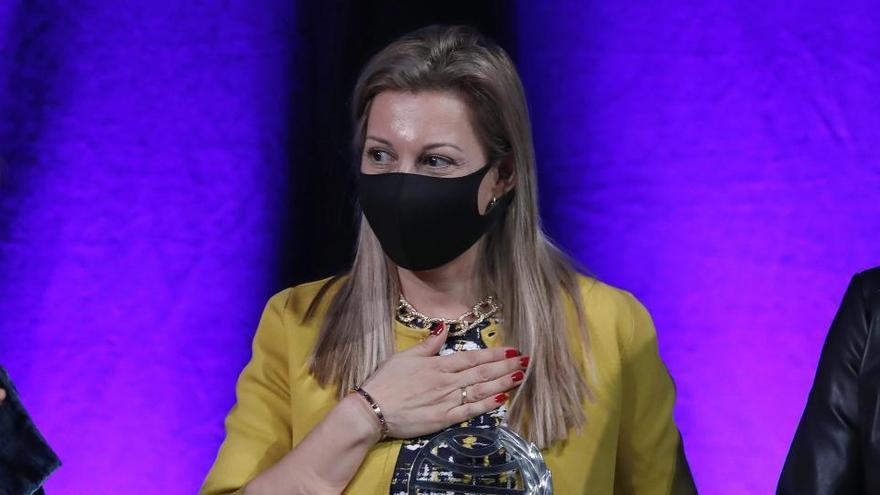 The writer Eva García Sáenz de Urturi, winner of the Planeta Prize with her novel 'Aquitania', considers that its protagonist, Eleanor of Aquitaine, was the first 'influencer' in western history, a woman who in the twelfth century influenced many fields of both culture and legislation.
"Many facets of daily life in the Middle Ages" were influenced by Eleanor of Aquitaine, the only monarch who was queen of France and England, says Eva García Sáenz de Urturi in an interview with Efe.
'Aquitania' has just hit bookstores after winning the 69th Planeta Prize, which was awarded on October 15 to this writer born in Vitoria in 1972 and who is currently the author that sells the most books in Spain, since with her trilogy 'The White City' she has already accumulated one million readers.
Precisely researching for one of his novels in the trilogy, set in the 12th century kingdom of Navarre, he discovered the character of Eleanor of Aquitaine, a territory that at the time was the largest and richest region in France.
He learned that Eleanor of Aquitaine accompanied Berenguela de Navarra to the Holy Land to marry her son, Ricardo Corazón de León. "It was a very little known fact that a Navarrese princess was queen of England and, furthermore, the only monarch who never set foot in England. But she was more surprised that Leonor de Aquitania, with more than 70 years, crossed the continent twice ", recalls the author.
"I started to pull Leonor's thread and I was fascinatedShe was 82 years old, she was at the forefront of 12th century European geopolitics and was the only person in history who has been queen of France and England ", she explains.
That is why he wanted to make a 'medieval thriller' around this character.. And he set the novel in the first years of his initiation in the Court, from the age of 13.
In the novel Leonor tries to find out what caused her father's death, the Duke of Aquitaine at the end of his pilgrimage in the Cathedral of Santiago, where he apparently died of poison.
A woman who, taught by her father, "from the age of 8 he signed minutes and legislated. It had a vast culture and was very promoter of culture. It was a real engine, "says the writer.
Y "had a lot of influence, not only in clothing and clothing but in construction and architecture, in gastronomy, in music and in the way of legislating ", says Sáenz de Urturi, who points out that in France and England still, 800 years later, one can see how it influenced.
An admiration that Eleanor of Aquitaine enjoyed her life, says the writer, which also highlights her work, together with her daughter María de Francia, in literature: they were the first editors of History.
"In the area of ​​Brittany all the Breton legends of King Arthur were not collected in text and she and her daughter, Maria de Francia, ordered to a chronicler who collected all oral tradition and turned it into prose, something very novel for the time".
She "invented the novel of chivalry, we owe it to her that we have the Arthurian cycle", indicates Eva García Sáenz de Urturi.
The documentation work of the writer for this novel has been very extensive, as in previous ones because, she says, all her books are didactic. But that work, he assures, should not be seen by the reader.
"Two and a half years and 150 books later", 'Aquitania' has already been published, a novel with which he wants the reader to feel that he is walking through the Middle Ages.