Sacristán: "It is not advisable for your health to be aware of whether you are awarded"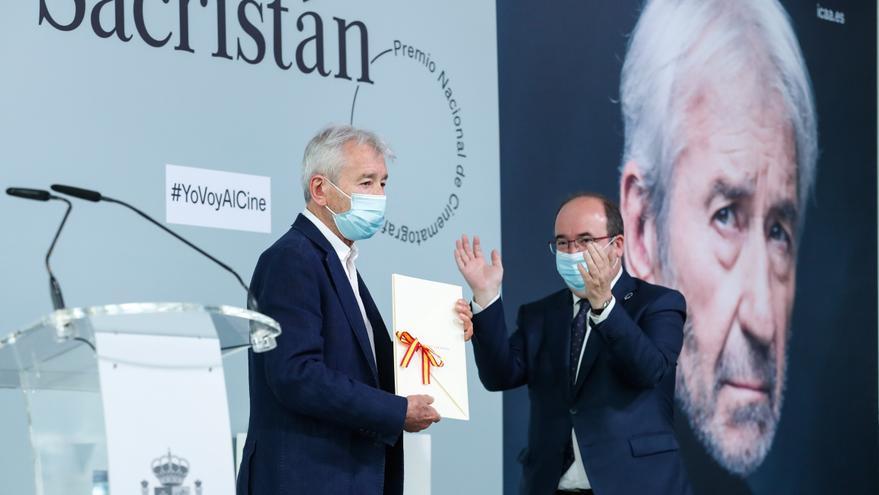 Jose Sacristan, which received this Monday from the Minister of Culture and Sports, Miquel Iceta, the National Film Award 2021, has considered in statements to the press after receiving the award thate "it is reckless to live pending the prizes."
"It is not advisable for your health to be aware of whether they give it to you, but deep down I know that I dedicate myself to something that is not competitive; you know who reaches the goal first, who scores more goals, but who is the best in this, well no, someone decides, "said the actor.
"I appreciate it very much, I am very happy and very grateful, and when they touch me I am delighted, I do not reject them, far from it", he pointed out.
The event, held in Tabakalera, within the framework of the San Sebastian film festival, It has been one of the most emotional that is remembered, the impressive voice of Sacristán remembering how and why he became an actor, while Aitana Sánchez-Gijón, who has welcomed him, wondered how it was possible that he still did not have this award.
And it has been the Minister of Culture and Sports himself, Miquel Iceta, who has pointed out that giving this award today has been "a restorative act that was pending."
On the prize money (30,000 euros) He jokingly joked about the "bright" that "no longer fit at home" and about "the minks" that he and his wife, Amparo, have lying on the floor.
Sacristán has also referred to people who go to the theater, in his opinion, "because they have a need."
"With 'Lady in red on gray background' We have been there for three years and the response of the people is great. The need for the encounter, and for a certain therapy that is provided by the show, the culture, is healthy, "he summarized.