Sabina recovers in the ICU after being operated for an intracranial trauma | Culture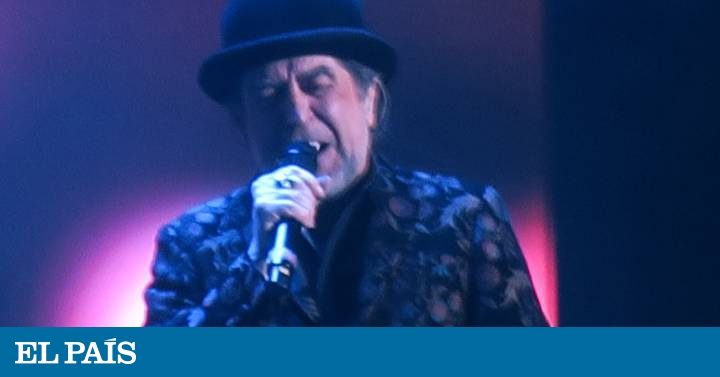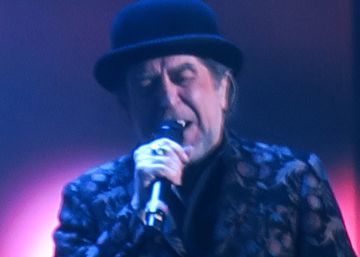 Joaquin Sabina He is admitted to the ICU of the Ruber Clinic for observation after he was intervened urgently for an intracranial trauma after he rushed from the scene of the WiZink Center of Madrid from a height of almost two meters in the concert he celebrated on Wednesday night with Joan Manuel Serrat. At half an hour of recital, and as he began to present Mediterranean, the singer did not realize that he was on the same edge of the tables, he lost his footing and fell into the security pit between the stage and the first rows of the audience. The artist promised his followers in person that he will return with Serrat on May 22 to the same venue.
Throughout the morning a hospital statement will be issued with your state. During the last hours it had been reported that Sabina suffered three "clean fissures" in the left shoulder that required immobilization and was in the ICU under observation as a patient at risk and as required by the protocol.
The jiennense artist, who just turned 71 on Wednesday, wanted to go on stage to apologize for the cancellation. Sitting in a wheelchair, he greeted the 12,000 followers who packed the sports hall and almost joked, referring to two other mishaps in the WiZink (2014 and 2018): "These things only happen to me in Madrid." Already in a more contrite tone, he said: "I have taken a very strong blow that hurts a lot. With all the pain in my heart we go to the hospital, because my shoulder is very, very, very, very sore. " Riff Producciones, one of the organizing companies, confirmed shortly before eleven o'clock that the concert was postponed to May 22, although those who wish to return their tickets may do so starting next Tuesday.
The show was stopped for 20 minutes, while the medical assistants made the first examinations. It was Sabina himself who wanted to reassure attendees and communicate what happened in person. The audience pulled him with a loud ovation and shouts of "We love you!"
Last night is the third major mishap suffered by Sabina in Madrid in the last five years, always on the WiZink stage. On December 13, 2014, he shortened the concert significantly after feeling "unwell" and prey to stage fright. Later he explained that he had already suffered "a vahido" before even starting the recital. "It has given me a Pastora Soler," he said at the time, referring to a similar panic attack that this singer had suffered. Later he would admit that he phoned the Sevillian artist to apologize for the allusion.