Sabina Jacobsen joins the ambitious Rocasa Gran Canaria project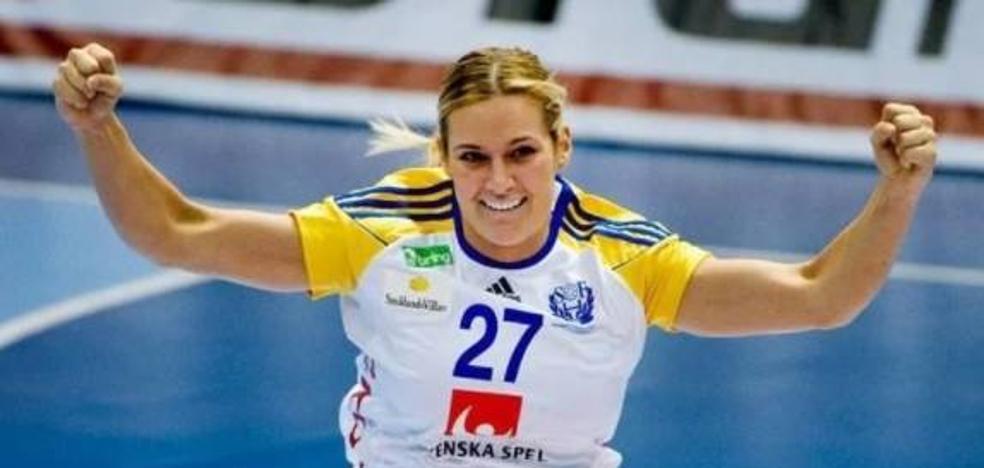 handball
The Teldense club continues to expand the list of signings and complete a squad to take into account both in the League and in Europe
New signing for the Guerreras de Telde.
Sabina Jacobsen (Sweden, March 24, 1989) will join Rocasa Gran Canaria to be part of the team for next season. The Swedish player arrives on the island from the Romanian HC Dunărea Brăila, where she has played during the last campaign, to add experience and, above all, defensive capacity to the team from Teldense.
Sabina Jacobsen began her career with Lugi HF in her native Sweden in 2006.. After 6 successful campaigns, he made the leap to Denmark to play for Randers HK from 2012 to 2014 and for FC Midjylland from 2014 to 2017. Later, he went on to play for CSM Bucharest in Romania, a squad with which he won the medal bronze in the Champions League 2017/2018.
Likewise, it should be noted that after two courses in Romania he went to the Russian CSKA Moscow to play there another 2 campaigns, this being the last step before returning to the Romanian league this season to end up signing with HC Dunărea Brăila. As an international with Sweden,
Sabina Jacobsen has played 136 games for the senior team.
In that sense, he was part of the Swedish team that won silver in the 2010 European Championship and bronze in 2014, thus becoming a fundamental part of the history of women's handball in Sweden by being the protagonist of the only 2 medals they have . C
with this signing the Rocasa Gran Canaria adds more power to his left flank with a player who excels in defensive work.
More power and praise from Robert Cuesta

Thus, the Swedish player will land on the island to give the team from Teldense more power on both sides of the court. Absolute international with Sweden, l
The left back will try to help the yellows through his extensive experience
«Sabina is a player with a lot of experience at the international level.
He has many games behind him and I hope he will help us both defensively and offensively. We want his signing to help us make Rocasa bigger Gran Canaria next season", declared the coach of the Gran Canaria team, Robert Cuesta, after confirming the incorporation of the Swedish player.