Sabadell profit shoots up 78% in the first half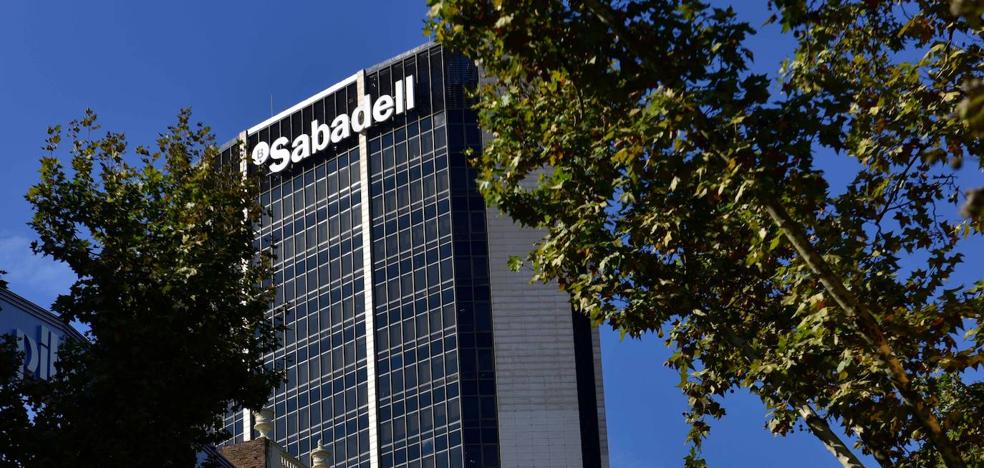 The bank earns 393 million euros after improving its interest and commission margin in the midst of rising rates
Banco Sabadell has closed the first half of 2021 with an attributable net profit of 393 million euros, 78.6% more than the same period last year. Excluding TSB, the group's British subsidiary, net attributable profit stood at 338 million euros at the end of June, 86.6% more. Its shares are up 1% on the stock market at this time.
These results arrive on the same day that the parliamentary groups of the coalition government partners present the bill to apply a new tax on banks and electricity companies. The entity's recurring margin (net interest income plus commissions less costs) increased by 18.5% year-on-year, after registering income from the banking business (net interest income plus net commissions) of 2,486 million, 3.8% more year-on-year, while the net interest income increased by 4.2% year-on-year to 1,757 million due to the greater contribution of TSB (14.3%).
Costs stood at 1,440 million until June, 4.8% less in the year, mainly due to savings in personnel expenses and the reduction of general expenses, while in the second quarter the bank has registered a fall of 1 .6% of the costs (the entity estimates savings of 110 million in 2022 and 130 per year from 2023).
Net commissions rose 2.8% year-on-year to 729 million euros, supported by a greater contribution from TSB, which recorded 14.8% more than the previous year.
As for mortgage production in the last quarter, it reached 1,501 million euros, which represents another "record" of production and an increase of 19% compared to the previous quarter, while live credit closes June with a balance of 158,074 millions.
Consumer credit increased by 17% quarter-on-quarter, reaching 805 million euros; card billing grew by 16% compared to the first quarter, to 5,541 million, and POS billing by 27%, to 12,111 million euros, in the quarter.
At the same time, investment funds totaled 22,538 million, a reduction of 5% quarter-on-quarter due to "volatility in financial markets."
In the six-month period, on-balance sheet customer funds reached 163,391 million euros (122,286 Ex TSB) and grew by 3.8% year-on-year (5.5% Ex TSB) and 1.3% in the quarter (2.7 % Ex TSB) due to the "positive" performance of sight accounts and term deposits.
Sight account balances amounted to 147,892 million (108,447 Ex TSB), with an increase of 5.6% year-on-year (7.6% Ex TSB) and increase of 0.9% (2% Ex TSB) in the quarter .
Term deposits total 15,980 million euros (14,320 Ex TSB) and are down 9.4% (7.3% Ex TSB) compared to the previous year; in the quarter they decreased by 3.9% (6.6% Ex TSB).
At the close of June, off-balance sheet customer funds stood at 38,831 million euros, down 4.7% year-on-year due to the sale of BancSabadell d'Andorra, and 4.4% quarter-on-quarter due to the volatility of financial markets.