Sabadell plans to close this week the sale of a portfolio of 700 million failed | Companies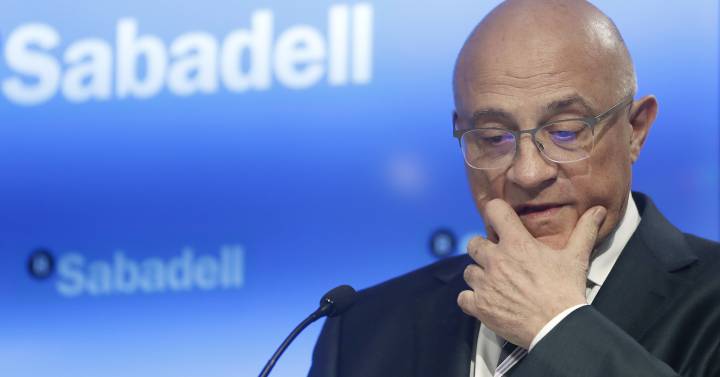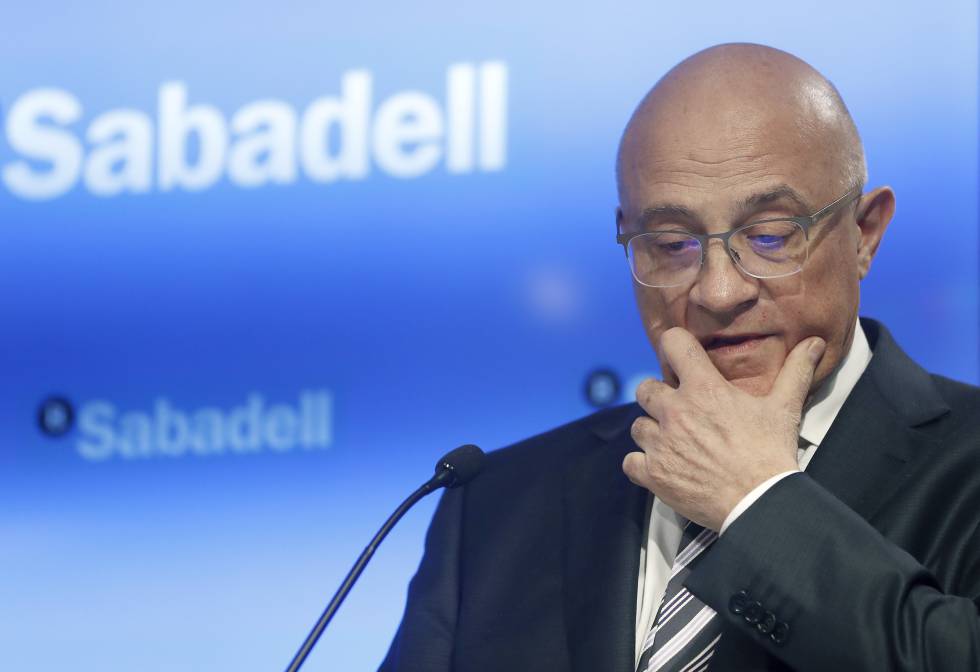 Banco Sabadell expects to close this week the sale of a portfolio of failed loans of 700 million euros net (initially it was 900 million euros). This is the Vento Project. The bank hired to advise the consulting firm KPMG in this operation. The financial institution has already received the binding offers and some of those that submitted an offer have already been discarded. Now, in fact, there are three finalists, who will divide this portfolio in two, so that one of the funds will be eliminated.
The portfolio thus has been divided to approximately 50%, among failed loans from individuals, in which the finalist offer is from Intrum, a fund that has already acquired other Sabadell assets, such as the Solvia platform; and failed credits of companies. The latter is the most discussed, since there are two funds that bid for it, Cerberus, through its Gescobro recovery firm, and the Cabot fund, which landed in Spain in 2015 with the purchase of the Gesif platform from Elliott. The Portuguese Servdebt is out.
There is the fact that BBVA is also about to close the sale of a portfolio of failed, in this case 5,000 million, in which the favorites are also Intrum and Cabot.
The objective of Banco Sabadell with this sale is to remove this ballast from its balance sheet before the end of the year, and reduce its portfolio of toxic assets almost to a minimum in the next two years.
At the end of September Sabadell added some problematic assets of 7424 million euros. Of these, 6391 million correspond to doubtful assets and 1032 million to foreclosed assets, which represents a reduction in the year of 855 million. In the quarter it cut this item by 829 million euros with the sale of portfolios. In August, it sold a portfolio of real estate assets to Cerberus of 314 million.
Market sources ensure that the operation will have a discount of between 98% (average at which these sales are closed at present) at 95% cap (the latter only applicable to the portfolio of bankrupt private individuals.
The Vento Project is made up of failed loans that Sabadell has taken out of its balance sheet in recent years, and that are 100% provisioned, which is why its sale would allow the bank to obtain some profit, since the losses of this portfolio already He pointed them out in past years.
. (tagsToTranslate) sabadell (t) provide (t) close (t) week (t) sale (t) portfolio (t) 700 million (t) fail (t) intrum (t) cerberus (t) cabot (t) favorite (t) fall (t) sevdebt



Source link