Ryanair warns workers that at least 600 jobs are in danger in Spain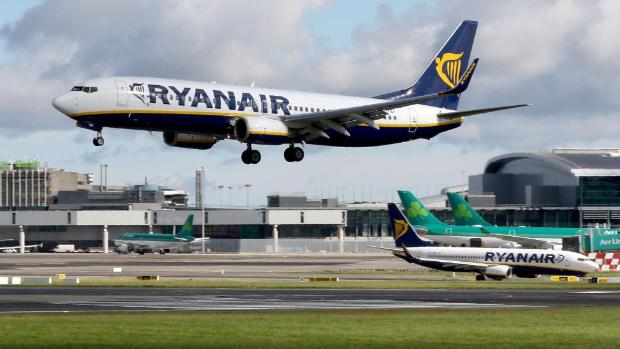 Updated:
save

Airlines have been one of the sectors hardest hit by the health crisis. The low number of flights and the uncertainty generated in recent weeks has caused significant falls in the stock market of the main companies. In this stage, Ryanair, Europe's largest low-cost airline , has advanced the restructuring plan to face the economic recovery and has estimated a total of 600 jobs in Spain, between pilots and crew, the jobs that are at risk.
Ryanair executives have said that the collapse of air travel has left the airline some 600 "surplus" in Spain: some 266 pilots and 351 cabin crew. Speaking to the media "Bloomberg", Darrell Hughes, director of human resources of the company, wanted to send a message of calm: "That does not mean that all those affected have to assume job losses."
The airline has proposed other economic measures aimed at alleviating losses such as a reduction in wages new employees and flexible schedule plans. "Reducing part-time work is a solution that the company should explore with unions," Hughes said. Ryanair plans to restart operations from July 1 with approximately 40% of its normal capacity in an attempt to save part of the summer season, although Michael O'Leary, CEO of the multinational, has predicted the difficulties to face a price war for the coming weeks.
Ryanair has confirmed its intentions to cut more than 3,000 jobs globally, while applying wage cuts. It does not rule out it will take advantage of the aid approved by the United Kingdom to increase liquidity in order to face the health emergency.
Other measures taken to deal with the losses include the closure of the Vienna air base (Austria) belonging to its subsidiary Laudamotion and the dismissal of 300 workers. The workforce in Spain, one of its most important markets, has suffered an ERTE (Temporary Employment Regulation File) but the company manager has already warned that many temporary contracts will not be renewed when they end.
The works council requests to extend it until June 30. The company has given workers a period of two weeks to decide whether to appeal a ruling of the Spanish National Court issued in April ordering the reinstatement of some 200 dismissed employees in the Canary Islands. If they are readmitted, Wilson says, they will add to the airline's excess staff.