Ryanair returns to profits despite the closing of bases | Economy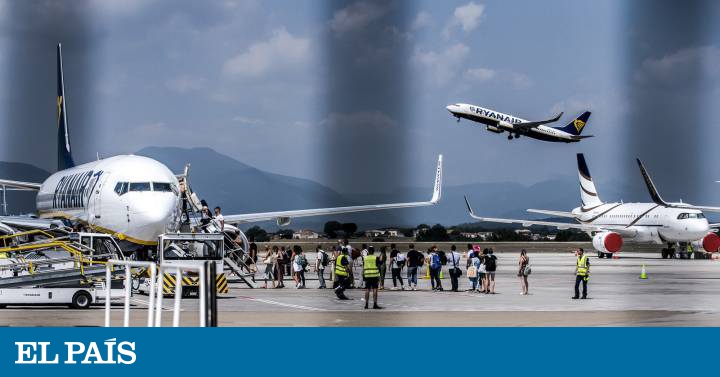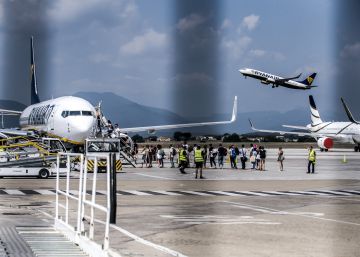 Ryanair obtained a net profit of 88 million euros in the last fiscal quarter of 2019 (from October 1 to December 31, 2019), after having lost 66 million euros in the same period of the previous year. The improvement of the results occurs just after the last day 8 the airline will materialize the closure of the bases of Tenerife South, Lanzarote and Gran Canaria, with an employment regulation file for 70 pilots and 134 passengers cabin crew, claiming, among other causes, a fall in traffic for the winter season that has not occurred.
The Irish airline registered a 21% growth in sales up to 1,910 million euros, largely due to 9% higher rates and because the Christmas and New Year bookings were "better than expected". The number of passengers grew 6% to 35.9 million.
However, the main route of growth was the income from additional services (luggage, sale on board, priority boarding, choice of seats …), which increased by 28% to 720 million euros. The fact that more and more travelers reserved priority boarding and preferential seat services due to the company's restrictive baggage policy explain this increase in these revenues, which already represent 37.6% of the total.
As for costs, the fuel bill increased by 14% to 700 million euros due to, as Ryainar explained, higher prices and 6% traffic growth.
Advance reservations for the airline's fourth fiscal quarter are 1% higher than those recorded at this time last year at slightly better average rates than expected. For that reason, Ryanair expects year-round traffic to grow 8% to 154 million passengers.
Waiting for the Boeing 737-MAX
Ryanair once again affects the presentation of its results in the negative impact of the delay in the delivery of the Boeing 737-MAX, and announces that it is "probable" that the first MAX aircraft will not be delivered until September or October 2020.
However, the airline is confident that the arrival of these aircraft, with 4% more passenger capacity and 16% lower consumption, "will transform our cost base and our business for the next decade." "Due to these delays in delivery, we will not see any of these cost savings until the end of fiscal year 2021," he said.