Ryanair raises its profit forecast and skyrockets on the Stock Exchange | Economy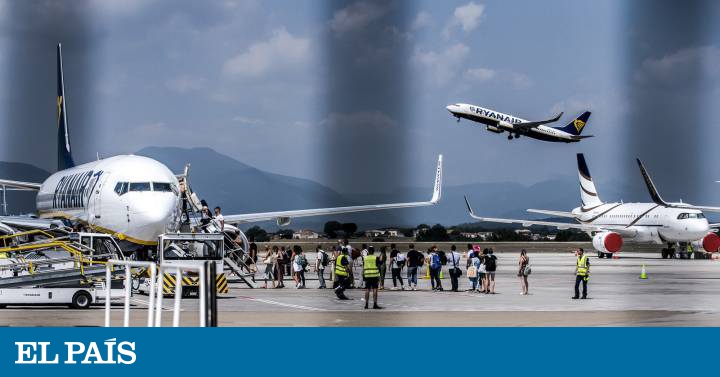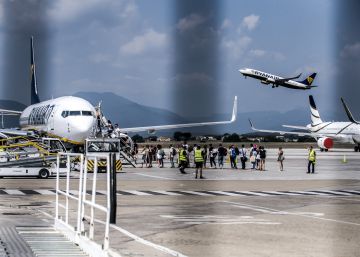 Ryanair has raised its forecast of benefits for any year between 17% and 19%. The low-cost Irish company now expects to make a profit of between 950 million and 1,050 million euros for its fiscal year ending in March, compared to the range of 800 to 900 million that anticipated in November.
The airline justifies this improvement in forecasts thanks to a better-than-expected Christmas season and the sharp increase in anticipated reservations.
After the upward correction of the forecasts, Ryanair's stock has shot up on the stock market this Friday 7.6% to 16.39 euros, and has dragged up the sector, led by IAG, whose price amounts to 5 % in the session this Friday, up to 7.81 euros, although in this movement it has also weighed the announcement of the relay in front of IAG and Luis Gallego replacing Willie Walsh.
The improvement in forecasts occurs just after the last day 8 the airline will materialize the closure of the bases of Tenerife South, Lanzarote and Gran Canaria, with an employment regulation file for 70 pilots and 134 passengers cabin crew, claiming, among other causes, the fall in traffic for the winter season.
In addition to Christmas and New Year, Ryanair has also registered a strong improvement in early bookings for January to April, which are 1% higher than expected. This increase, he says, will cause a slight improvement in average rates in the fourth fiscal quarter.
The company has also improved the traffic forecast for the year, to 154 million passengers since 153 of the previous estimate.
However, the airline has worse forecasts for its latest acquisition, and has acknowledged that the losses of Laudamotion, its Austrian subsidiary, will be greater than expected: 90 million euros compared to the estimated 80 million so far. Ryanair blames the intense competition of Lufthansa subsidiaries in Germany and Austria.