Ryanair plans to operate all of its flights on the 27th and 29th despite strikes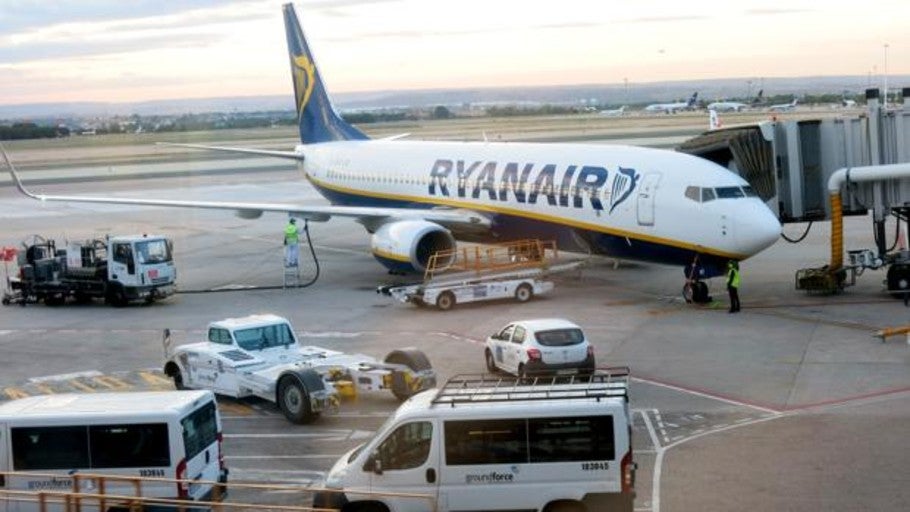 MadridUpdated:
Ryanair expects all flights to and from Spanish airports to operate as planned on Friday 27 and Sunday 29 despite the strike of cabin crew and Spanish pilots protesting the closure of bases in Tenerife South, Gran Canaria, Lanzarote and Girona. With the protests of these two days, both groups will put an end to the strikes called in Ryanair.
The Irish airline has qualified «Unfortunate» and «unjustified» the strike of both groups and has indicated that the great majority of its Spanish pilots and cabin crew have confirmed that they will work as established.
Likewise, he has stressed his invitation to the Sepla pilots union and those of Sitcpla and USO cabin crew to return to the talks as soon as possible since the closure of winter bases with losses such as the Canary Islands, due to delays in deliveries of the Boeing Max, "will not be revoked for many pointless strikes that are called."
With the strikes on Friday and Sunday, the Spanish pilots will put an end to the five days of unemployment called by the group after the last 19, 20, 22 September.
In addition, the crew will also complete the ten days of stoppages called during the days 1, 2, 6, 8, 13, 15, 20, 22, 27 and 29 September.
Along with the strike of Spanish crew and pilots, this next Sunday 29 will join the strike Ryanair pilots in the United Kingdom, who called seven days of strike in September to demand improvements in their working conditions and salary structure, with pension plans, insurance, maternity leave and salaries similar to those in other airlines.
Ryanair, which has recently backed with 50.5% a plan for the payment of a bonus of up to 99 million euros for its CEO, Michael O'Leary, has pointed out that the company expects to cut between 500 and 700 jobs.