Ryanair admits price increases and opens new routes in winter despite strikes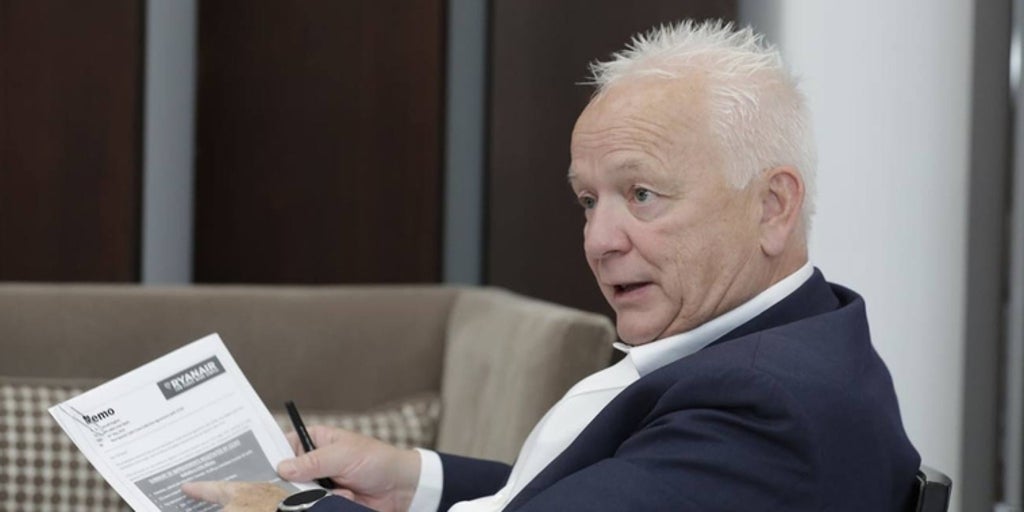 Ryanair considers the conflict with its workers closed despite the fact that its cabin crew have called strikes in Spain until January. The airline insists that it will not meet again with the organizers of the protests, USO and Sitcpla, and assures that it will improve the agreement it reached with CC.OO., with which it hopes to sign the first collective agreement for these workers in a year .
"It is the largest union in Spain and in Ryanair It is the one with the most representativeness", explains the CEO of the airline, Eddie Wilson, to this newspaper. In his opinion, the squad needs »stability« and USO and Sitcpla just want conflict. "You can't always argue. Ryanair is changing and that is why more and more crew members join the agreement reached with CC.OO.«.
The striking workers, however, assure that CC.OO. It has little weight in the workforce and they denounce that Ryanair does not want to negotiate with them the end of the mobilizations. "They had their chance, and now they don't even they are proposing new proposals«responds Wilson, who insists the strike has had minimal impact.
This Wednesday, the Irish low-cost airline presented its forecasts for the winter campaign, when it intends to operate 52 new routes out of a total of 540 routes in 28 Spanish airports and with 64 aircraft. In Madrid, the company will have a total of 54 routes to different destinations such as Amman, Copenhagen, Gran Canaria and Marrakech, in addition to three new routes that will connect the capital with new cities such as Billund, Faro and Venice.
The company foresees a complex winter due to the rise in the price of kerosene and its impact on bills. "The margins are narrower and it is necessary to raise prices," confirms Wilson, who also recalls that other airlines are also undertaking price increases.