Ruts & La Isla Music: «To talk about reggae is to talk about music that makes you grow as an individual»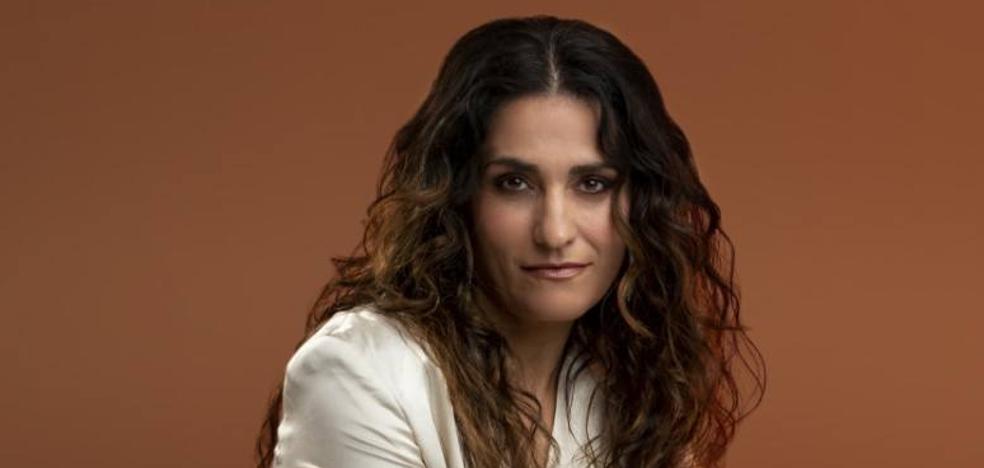 The artist will perform on September 8 at the Plaza del Cristo in La Laguna as the headliner of the eighth edition of the Reggae Can Festival, which she also directs
− He has been in the music scene for more than 20 years. What balance can you make of her career? How has it evolved since its inception?
I've spent half my life linked to music, and I dedicate myself professionally to my vocation, so I can say that that girl has fulfilled her dream. I have gone from composing, singing, playing the guitar and wanting to get on stage with my songs to directing my artistic proposal. I think that has been the evolution. In recent times I think about the ensemble, about everything on stage, about all the elements, not just about the music. I design the staging, the visuals and a long etcetera that keep me excited and always energized.
− He has performed at some of the most important festivals in Spain, such as the Rototom Sunsplash Festival. At what point would you say Reggae is right now?
Around the world there are thousands and surely millions of people in love with reggae music. There are massive festivals both in Spain and in Europe with more than 30 editions, as is the case of Summerjam, in Germany, which has an average of 200,000 attendees during the seven days that the event lasts, or the Rototom Sunsplash. There are more classic reggae proposals made by young people, there are more fused proposals... There is reggae in Spanish, in Portuguese, in German, in French and, of course, in English. There are media, mostly online, dedicated to the dissemination of this topic.
Talking about reggae is talking about music that makes you grow as an individual because of the messages that are dealt with. There are launches of new productions, tours, even, in the Canary Islands we have a small scene, diverse artists, concerts, festivals, etc. I think the timing is good.
− This year she will present her new album "Miss Lava" and her new show. What is going to be able to enjoy the public that comes next Friday, September 8 to her concert in the Plaza del Cristo de La Laguna?
I'm going with a different show. At times I will even leave the reggae genre, never black music. I've been working with a large part of the team for years and the harmony is noticeable and we have put together a good groove. I hope we cross the platform. There will be opportunity to dance, and quite a lot. You will be able to listen to some songs from «Miss Lava» even before seeing the video clip or listening to the album, so I couldn't be happier. I love challenges and this one is great. You never know how the public will react to something new. The expectation will be in both directions.
− The difficulty for women to gain a foothold in music and to be on the main festival bills has been widely criticized. You have been in the music industry for more than 20 years. Have you noticed or experienced this discrimination? Has it cost you to open a gap?
Dedicating oneself to music is considering continuous and hard work, regardless of being a woman or a man, because it is very difficult to make a living from it because of the ups and downs. In my genre, we have hardly existed, although now thanks to this feminist revolution incredible artists are appearing who are gaining ground on the international stage. In my case, I have never looked out of the corner of my eye but always forward. I have been achieving the objectives that I have set for myself and I have taken learning as a lifeline in our industry. I am a feedback artist, I like the encounter with the public although I have felt many times that the stalls do not want a female leadership and that is why we have to shout twice as much.
− There are already eight editions directing the International Reggae Can Festival. What balance does it make?
The first thing I think, and now with some distance, is that I don't know how he has survived the pandemic. Really! It has been very hard. We had a very good track record. 2019 left us with an excellent taste in our mouths and suddenly everything fell to the ground. We didn't even know where to go and we only got to the feeling of having to throw in the towel. Still, now I think we've got that moment back. Perhaps the expectation is very high, but we are working hard to make this edition a success, and thus be able to take a leap, the one that our audience and the work of our artists deserve.
− Are the canaries lovers of this musical genre?
Of course. Every year at Reggae Can Festival we have been able to speak of an average of 4,000 attendees. On other islands such as El Hierro, La Gomera and Gran Canaria, the expectations of the public who visited us and enjoyed the concerts were also met. Above all, we have received thanks for bringing our proposal to them. It's not always easy. It only remains to work hard to consolidate ourselves and continue to respond to these lovers.
− This year's program includes Canarian artists with a great international projection. Is the Canary Islands the cradle of Reggae talent?
The Canarian urban is proving it. We are not going to deny it. What's happening? That it is difficult for us to leave the islands, and from here it is difficult to establish professional communications that make us take our artistic proposals to those stages. Because I have no doubt that they would work like so many others around the world. Our most natural market would be Latin America. Imagine how complicated the jump is. Hopefully one of our artists will make it. He would open the door for others.
− The Festival also has an important social character, as it is accompanied by an extensive parallel program with workshops, talks on human rights and environmental sustainability, awareness projects on the Sustainable Development Goals (SDG) of the 2030 Agenda, etc. . Is Reggae the perfect excuse to work on values ​​and projects in favor of women, integration and accessibility, or care for the environment, among others?
A festival like Reggae Can Festival is a meeting and leisure place that we, through our perfect ally, Reggae, have turned into a platform through which to spread positive values ​​and raise awareness about social and environmental issues. Positive messages are inherent to our genre forever and our audience dances and tunes very well with speeches of rebellion, social justice, respect, unity, and of course, love. One hopes that those who are furthest from our current, connect with us, get excited, and from there the door opens for us to achieve the depth of our proposal and hence a more sustainable world.
− Not even the Covid pandemic ended the Reggae Can Festival, since it was done online. Can it move forward since there will be a ninth edition?
There will be a ninth edition and as I always do in every project I get involved in, we will take it one step further.