Russia's GDP will fall by 10% in 2022 and its inflation will skyrocket to 17%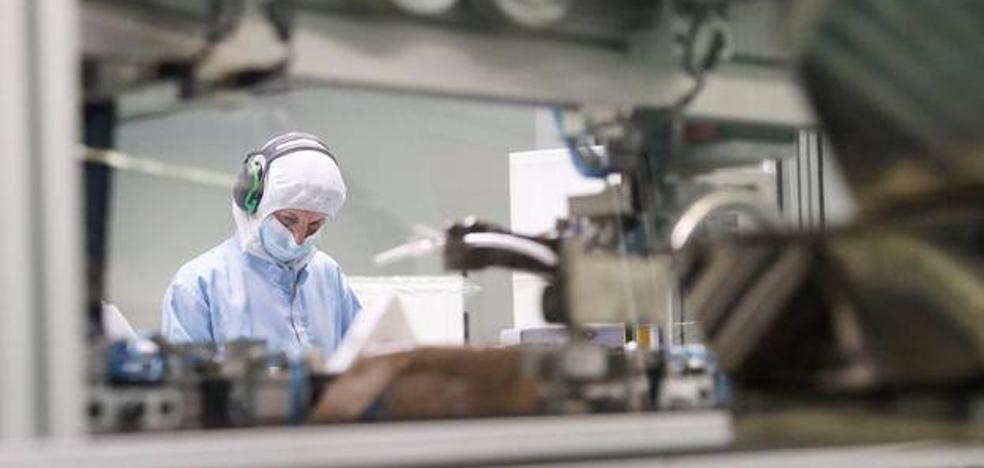 The German Ministry of Economy stresses that the sanctions have a growing effect
Russia's gross domestic product could fall by up to 10% this year as a result of the growing effect of the sanctions to which the country is subjected by the West for the invasion of Ukraine, according to data from the German Federal Ministry of Economy. In addition, experts under the orders of the green Robert Habeck, head of the Economy and German federal deputy chancellor, predict that the inflation rate in Russia will skyrocket throughout 2022 to 17%, according to an analysis to which the newspapers have had access. of the German Newsroom Network (RND).
"Russia's economic prospects have rapidly worsened since the beginning of the war. The reason for this is, above all, the sanctions imposed by the European Union together with other allied countries", states the ministerial study, which highlights that, although the country continues to have high income from gas and oil supplies he realizes, "he can buy less and less with that money in world markets."
As a consequence of the sanctions, exports from Germany to Russia registered a drop of 64.1% in the year-on-year comparison last April. Imports by Russia have so far suffered a decline of more than 30%, so the country is confronted with a growing shortage of "intermediate goods, high-tech products and central inputs in production processes," reveals the analysis of the German Ministry of Economy.
The German experts based their study on data from the Federal Statistical Office, as well as from the research institutes Consensus Economics and Oxford Economics. The analysis also highlights that industrial production has already fallen by 8% in Russia, while private consumption has fallen by 11% due to the population's loss of purchasing power. The exclusion of Russian banks from the Swift international payment system and the growing insecurity due to the possible imposition of new sanctions has caused investments with Russia as the final destination to have already dropped by 34%.
Only the surplus of the balance of payments on current account, that is, exports minus imports, will register an increase from 7% to 14% of GDP. "Since in the face of high energy income there are almost no expenses for imports," says the analysis, in which it is emphasized that the increase in public income is confronted with an increase of 5% in public spending. "The surplus and the high public spending cannot, however, offset the negative effects in the areas described, so that in the sum the Russian PB falls appreciably," explains Habeck's team of technicians.
The evaluation by the German Ministry of Economy of a representative survey carried out by the Stolypin economic studies institute in Moscow also highlights that the consequences of the sanctions against the regime of Russian President Vladimir Putin are increasingly appreciated by the worsening climate business in the economy of Russia. While two out of three entrepreneurs speak of a decline in their businesses, 87% acknowledge that Western sanctions affect them directly.