Russian GP live, Formula 1 World Championship live | sports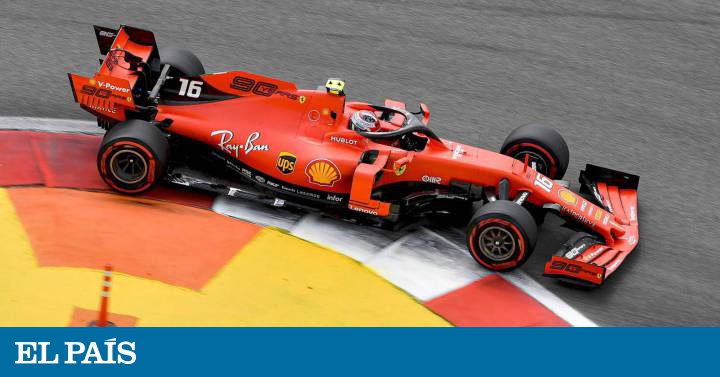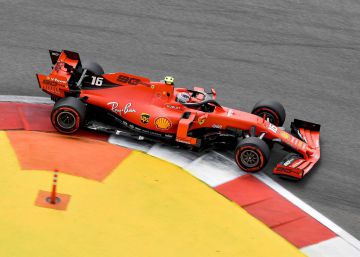 Sports narrator
Curiously, this dynamic coincides with the worst in the Mercedes GP classification. And they are already five consecutive Grand Prix without pole position, the worst run in the hybrid era. Yesterday, in fact, the second place achieved in extremis by Lewis Hamilton was very celebrated by the pentacampeón, despite staying four tenths of Charles Leclerc
09/29/2019 12:45
Sports narrator
Yesterday he became, in fact, the first Ferrari driver to achieve four consecutive pole positions in the 21st century. The first since seven by Michael Schumacher who linked between Italy 2000 and Brazil 2001. The record of the Scudería in a single year is held by the Kaiser (eight in 2004), and that of the Principality already adds six (the one that more this season ).
09/29/2019 12:42
Sports narrator
Charles Leclerc The Monegasque chains three consecutive podiums (including victories in Spa and Monza), a fact that has led him to be only 31 points from Valtteri Bottas, based mainly on his performance in the qualifying stages. With yesterday's they are already four consecutive.
09/29/2019 12:42
Sports narrator
Change track conditions: The asphalt is dry and in perfect condition.
09/29/2019 12:42
Sports narrator
And this has been due first to the emergence of Max Verstappen as a prominent Red Bull trick and, above all, the exponential evolution of Ferrari that has added a lot of load to the already powerful power. At the end of Sebastian Vettel, the result is the appearance of the man through which the future of Formula 1 passes.
09/29/2019 12:40
Sports narrator
Without respite after the dispute last week of the Singapore Grand Prix, the "Grand Circus" does not stop to face a final stretch of a season that has been sentenced since June. Fortunately, since then, and without the excitement in the generals, we are enjoying very interesting tests, even spectacular ones.
09/29/2019 12:38
Sports narrator
New Weather Forecast: The weather forecast gives a 40% chance of rain during the race.
09/29/2019 12:37
Sports narrator
Hello, good afternoon to all Formula 1 lovers and welcome to the last race to be played this season in Europe. Sixteenth test of this year 2019. With all of you, the Russian Grand Prix held in the semi-urban circuit of the Sochi Olympic Park.
09/29/2019 12:36