Russian dissident Ludmila Ulítskaya, Formentor Prize for Letters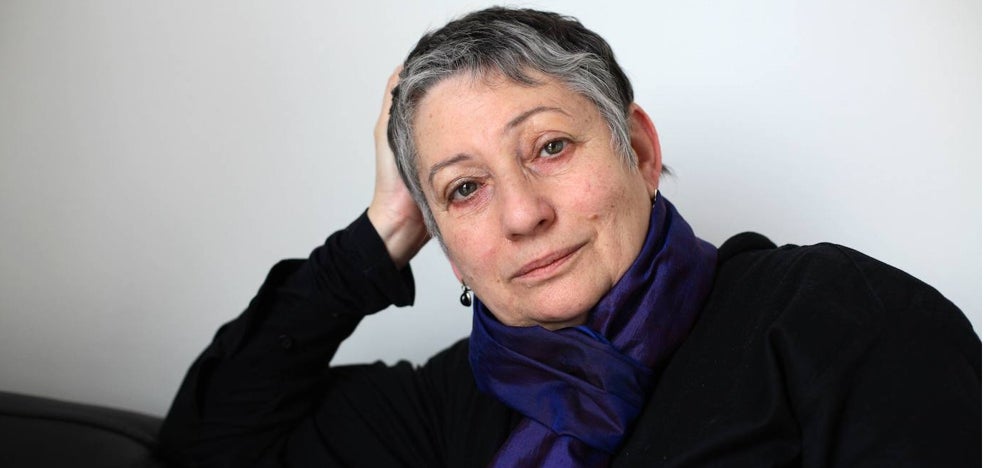 Symbol of the opposition against Putin and heiress of the great Russian literary tradition, she is Jewish of Ukrainian descent / Regular in the Nobel pools and harassed by the Kremlin, lives in exile in Berlin
The Russian writer Ludmila Ulítskaya (Dablekánovo, 79 years old), a symbol of dissidence against Putin and heir to her country's great literary tradition, is the winner of the 2022 Formentor Prize for Letters. Endowed with 50,000 euros, the award was awarded in Lancelot. A descendant of Ukrainian Jews, a resident of Berlin and a regular in the pools for the Nobel Prize for Literature, Ulitskaya is one of the "deepest and most far-reaching writers in contemporary Russian literature."
Heir to Chekhov, Dostoevsky, Pasternak and Bulgakov, the Russian writer recently claimed that "Putin has gone mad" and that the invasion of Ukraine proves "that he has lost his mind."
Ulitskaya is awarded for "the powerful narrative breath with which she records the most subtle emotions of the human soul", and "for the sensitivity with which the epic of people thrown into the labyrinth of the world has", according to the jury. Also "for the delicacy with which he rehabilitates the dignity of men and women subjected to the despotic chance of misfortune."
Exiled in Berlin since the second stage of Putin's presidency began, she has been disqualified and harassed by the Kremlin and its related media since she led a campaign opposing Putin in 2011. In 'The Green Tent', a novel by that At that time, Ulitskaya warned of the new Stalinization of Russia.
scientific

Born in the Urals, Ulitskaya graduated in Biology from Moscow University. She worked at the Institute of Genetics as a scientist, but before Perestroika she became a screenwriter and repertory director of the Moscow Hebrew Theater (1979-1982). She emerged onto the literary scene in the 1990s with several collections of "colorful and full-blown and psychologically detailed" short stories. She is the author of fifteen fiction books of which she has sold more than 4.5 million copies worldwide, three collections of children's stories and six plays. Her work has been translated into more than fifteen languages.
Heiress to the great Russian narrative tradition, Ulitskaya "has updated with her energetic prose the legacy of a formidable novelistic skill", according to the jury, which also highlights "the admirable mastery" to assimilate the best of the Russian literary pantheon". An influence "that she elaborates, expands and recreates as part of European literature."
The jury highlights how Ulitskaya "makes courage and despondency, enthusiasm and defection flourish in her historical polyphonies", and her "stubborn suspicion of dogmas, axioms, paradigms, systems and apparatuses of any origin".
His novels "raise uncomfortable questions that concern winners and losers alike, heroes and traitors, murderers and victims alike." With a high moral and religious content - whose sources he finds in Judaism and Christianity - his ora "explores the ambiguous and complex relationships between good and evil."
Her training as a biologist and geneticist "gives her narrative voice a singular penetration, a precise and detailed literary modality." With moving language, "attentive to the unseen aspects of everyday life, she writes and describes with exquisite irony and tenderness the complexity of life in Russia before, during and after the Soviet period." "She addresses in her extensive work, without complexes, subterfuges or reluctance, the personality, traits and qualities of the woman who resists, avoids and denies the vulgarity of the topics," highlighted her ruling.
With few titles in Spanish, in bookstores are 'La carpa verde' (2010), 'Trilogía para niños', (2004-2005), 'Sinceremente yours, Shúrik', (2003), 'Mentiras de mujeres', (2003 ), or 'Alik's merry funerals, (1997).
Basilio Baltasar presided over the Formentor jury, which met at José Saramago's house in Lanzarote and included Elide Pittarello, Marta Rebón, Gustavo Guerrero, and Enric Bou.
The first Formentor was shared in 1961 by Samuel Beckett and Jorge Luis Borges. When in 1963 the award left Spain due to pressure from Franco, it was delivered in Corfu, in a castle in Salzburg, and on the Tunisian beach of Gammarth, which hosted the last edition of its initial stage in 1967 and to which it will now return as Prix Formenter. In the honors of his first period are Saul Bellow, Jorge Semprún and Witold Gombrowicz. Recovered in 2011, it went to Carlos Fuentes, Juan Goytisolo, Javier Marías, Enrique Vila-Matas, Ricardo Piglia, Roberto Calasso, Alberto Manguel, Mircea Cartarescu, Annie Ernaux, Cees Nooteboom or César Aira.