Russia-Ukraine War | "I'm not going to try to return to Spain because I don't want to abandon my family"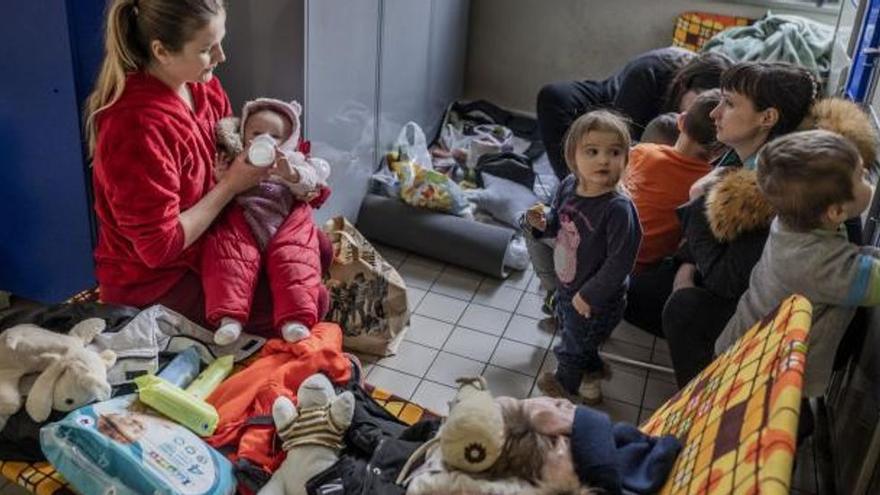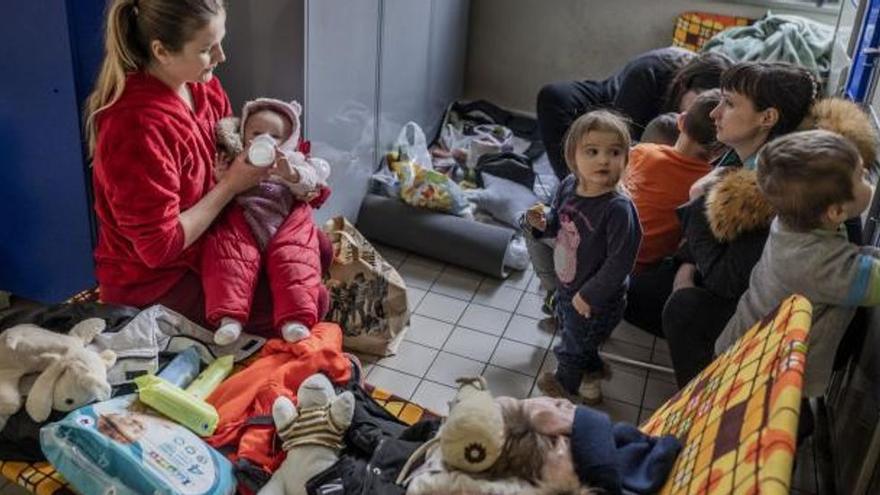 Anna was one of thousands of Ukrainian children who were fostered by Spanish families in the aftermath of the disaster Chernobyl. She first came to Cofrentes in 2000 and until recently she used to travel there twice a year. Now lives with her husband in Irpin, a city located 24 kilometers from Kiev, but continues to speak Spanish fluently and maintains a very close relationship with his "Valencian parents". "My parents from here and those from there are all a family and we try to talk on Whatsapp every day.
Early Thursday morning Anna and her husband had to flee Irpin. The city is only five kilometers from Hostomel airport, one of the main objectives of the Russian Army in its invasion of Ukraine. "We took what we could and went to the exit, but there was a lot of traffic and we had to pick up our parents and grandparents first. We were at the gas station for three hours because there were some impressive queues. But people are behaving with knowledge" . That morning, while they waited, fighter planes and helicopters flew over the gas station to attack the airport. "We were very scared".
[Siga la última hora del conflicto entre Ucrania y Rusia]
Anna speaks with Levante-EMV, a medium that belongs to the same editorial group as this newspaper, from the town where she has taken refuge with her partner, parents, siblings and grandparents. She does not want to say what the town is called because the authorities have asked the population to give the least amount of information about locations through Whatsapp. "We are afraid -he insists-. We are far from Kiev but here you can also hear the bombs and the planes fly by."
Anna could have fled to Poland and even, once there, try to travel to Spain and reunite with his parents from Cofrentes. But that would have meant separating from her husband or her father, since men between 18 and 60 years old are obliged to remain in the country. "I am unable to leave you here and go. I don't want to travel to Spain if not with my family," he explains.
What he does want to do is take advantage of his Valencian ties to try to combat with his testimony the "false information" you are offering Russia. "We know Russian and we see how the television there says that the attack is only against the Ukrainian Army, not against the civilian population," he affirms. "But it is a lie. Putin does not tell his people that this is a war or that his They're dying too."
His friends who have not been able to leave Kiev tell him that the Russian soldiers "are 18-year-old boys who have no foodthat's why they are going into houses to get food and shoot people."
From her refuge, Anna appreciates the shows of support she receives from Spain, but she also wants to convey the feeling that her compatriots have that European governments should be more forceful against Russia and act quickly. "We fear that many civilians will die," the Mint.