Russia cuts off gas to Germany over plan to cap EU price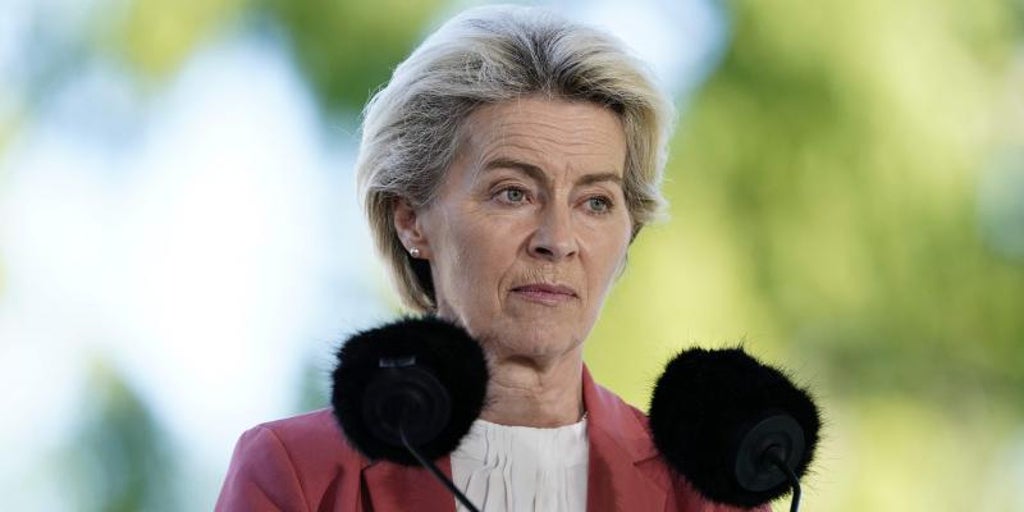 The President of the European Commission, Ursula von der Leyen, has reaffirmed that her proposal to intervene in the electricity market involves setting a price cap for Russian gas that reaches Europe through various gas pipelines, despite the fact that Russia It has already advanced that in that case it would cut off all supply. Von der Leyen is due to present her plan on Friday to try to bring down the price of electricity to the energy ministers of the Twenty-Seven, with the basic idea of ​​decoupling the price of electricity from gas. Some versions have also indicated that the Commission could put a cap on the profits of electricity companies to obtain money with which to help vulnerable companies and consumers.
The President of the Commission published this afternoon a tweet in which she outlined her ideas on the announced intervention in the electricity market: «Putin is using energy as a weapon by cutting off supply and manipulating our energy markets. He will fail and Europe will prevail. The Commission is preparing proposals to help vulnerable households and businesses cope with high energy prices." Shortly after, the Kremlin spokesman, Dimitri Peskov, acknowledged in statements to the Interfax agency that "gas pumping problems arose due to the sanctions that Western countries introduced against our country and several companies. There are no other reasons that could have caused this pumping problem."
Former Russian President Dmitri Medvedev had accused Germany on Sunday of waging a "hybrid war" against Russia, which in his opinion would justify cutting off gas supplies to this country. "Germany is a hostile country that has imposed sanctions against the entire Russian economy and is delivering lethal weapons to Ukraine. In other words, she has declared a hybrid war against Russia. She is behaving like an enemy of Russia," he said. On Monday he reacted to von der Leyen's remarks by saying that Russia will stop supplying any country that imposes a cap on the price of Russian gas or oil. Since Friday, the supply from Russia has been suspended, formally for technical reasons.
During the last months, the Commission has maintained that the pricing system based on a mechanism that encourages the expansion of renewable energies could not be modified. However, the explosion in gas prices has ended up breaking this taboo in view of the economic tensions it is producing. In an intervention in a political forum in Germany, Von der Leyen had already advanced that he believed that "the time has come to set a maximum price for gas exported to Europe through Russian gas pipelines", as a short-term measure combined with campaigns for the significant reduction of energy consumption.
sooner than expected
For now, the first step that the Commission has taken to ensure that gas reserves are at 80% throughout Europe would have been achieved much sooner than expected, which is why Brussels insists that there should be no supply problems in winter.
In his message, Von der Leyen explained that the objectives of the Commission's proposal are: to reduce electricity demand, put a price cap on gas that arrives from Russia through gas pipelines, help vulnerable consumers and companies with income from the sector which will also have a cap on their profits but in a way that can support electricity producers facing liquidity challenges related to market volatility" due to high prices.