Rubén Blades sympathizes with the canaries for the eruption of the La Palma volcano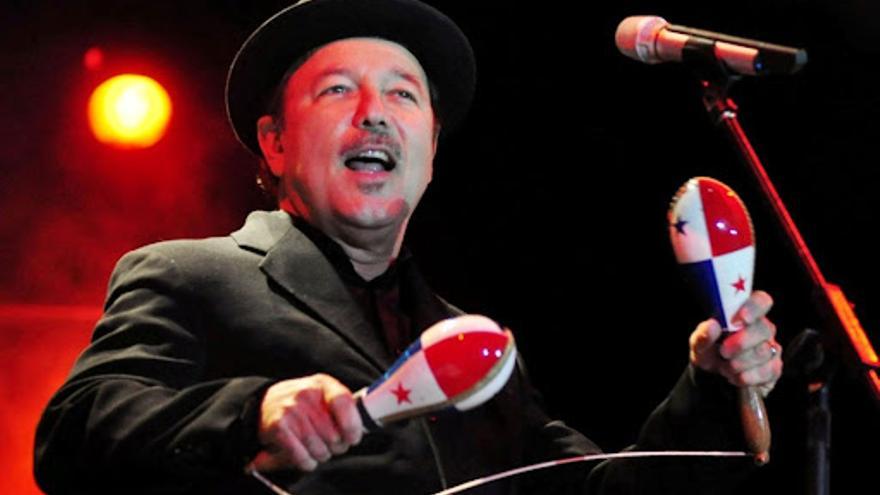 The Panamanian musician Rubén Blades has today shown its solidarity with the inhabitants of the Canary Island of La Palma, in Spain, for the difficult situation they live after the eruption from the volcano of the Cumbre Vieja, that an eruption began 24 days ago that has forced thousands of people to evacuate and that has devastated agricultural and residential lands.
"To all the Canaries, and especially to those on the island of La Palma, we send our prayers and good wishes in these difficult times, caused by the eruption of Cumbre Vieja, which has covered important portions of the geography of its area with lava. . Have faith, canaries! ", He said in a message on his Twitter account, which he accompanies with the flag and coat of arms of La Palma.
The volcanic eruption began on September 19e after more than a week of thousands of earthquakes in the area.
The former member of the Fania Stars, who lives in New York, encouraged the Canaries by assuring that better days will come "but now he must face the problem with the determination and action that the moment demands."
"The Canarian soul can and will do it. A country will continue to be good, despite the regrets, because of the actions of its people, always", said the interpreter of salsa classics such as "Pedro Navaja", "Maestra vida" or "Plástico", which said goodbye to the residents of La Palma with a hug.
The 73-year-old actor is also scheduled to start the "Salswing Tour" on November 20, to bring to his followers the songs of his most recent work "Salswing" accompanied by the Roberto Delgado Big Band, composed of musicians. Panamanians.
The US tour will take you to the cities of Los Angeles, Atlanta, Miami, Boston, New York, Washington and will culminate in Illinois in December.
On November 18, Blades will be recognized with the Person of the Year award by the Latin Recording Academy awarded by the Grammy.