RTVE will leave Torrespaña and transfer its news to Prado del Rey | TV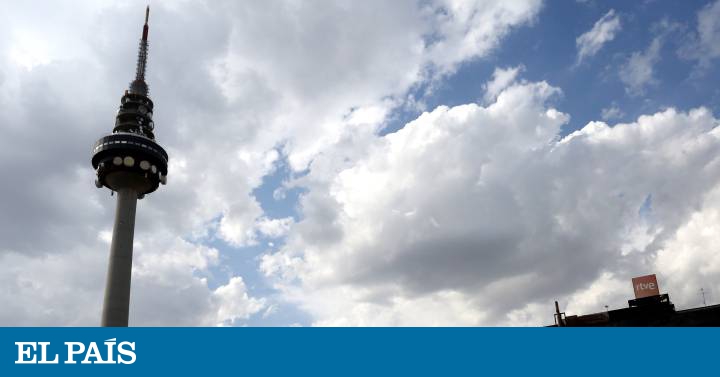 Audience data in 2019 is not the best for Spanish Television. The 1 has marked in the last two months consecutively its historical minimum of screen share (8.6%), but with a margin of hope. In the decisive week of the investiture debate that ended without an agreement, the news of the group were preferred by the audience to follow live and find out everything that happened in the Congress of Deputies. Good news for the entity, which is based on the information part of its commitment as a public service. And to improve it, it has been working on a project for a long time to unify its resources and boost its information services.
This plan includes moving the entire news area from Torrespaña, where the Pirulí is, to Prado del Rey and thus having a unique headquarters for the entire group. "The goal is to achieve maximum efficiency, savings and sustainability of news that are the hallmark of public media, such as RNE, TVE and RTVE.es", they said from the chain.
The objective, according to the group, is to "provide information services with technological, structural and management tools that allow them to compete at the highest level". "The Corporation seeks to maximize its technical and human resources, avoid the current dispersion and consolidate a sustainable and modern company," they say.
The plan is expected to be implemented at the end of 2021 in a first phase. "The main lines of the same foresee the development in phases, which will be carried out in the medium and long term, with the necessary time so that the daily work continues to develop normally," they explained. And for this, RTVE has announced that it will explain the process of change in the next weeks in detail at an internal level.
The idea of ​​the group is to create new facilities. From RTVE they have specified that the sale of real estate is not contemplated in any case before the union's complaint Now it is. "The ultimate goal of this whole movement is to sell Torrespaña. What would be the point of maintaining medium-performance and technically obsolete facilities in one of the most sought-after real estate spaces in Madrid? They lie when they say that the sale of real estate is not contemplated, it is not contemplated by 2021, then yes, "said the association in a statement published over the weekend.
RTVE also announced yesterday that starting next season, which will begin in September, the morning news will be presented by journalists Sirun Demirjian and Lara Gandarillas, both with experience in the chain. Lara Siscar and Lluís Guilera will be in charge of the weekend edition.
. (tagsToTranslate) rtve (t) let (t) torrespaña (t) transfer (t) informative (t) meadow of the king (t) group (t) want (t) unify (t) resource (t) improve (t ) technology (t) 2021



Source link