Rovira (SIFU): "People with disabilities were in the front line cleaning operating rooms and supermarkets" | Additional features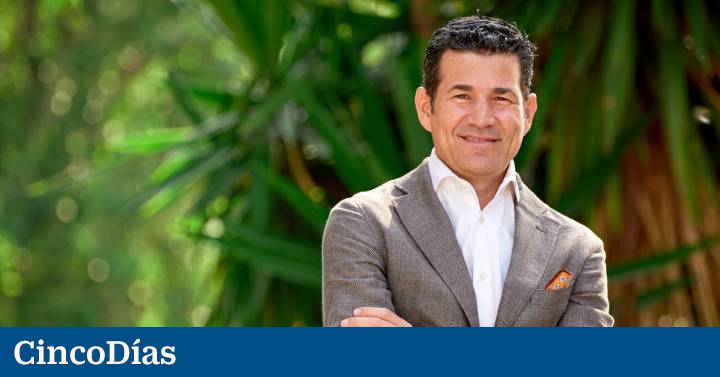 The year 2020 is being very negative for the population due to the coronavirus pandemic but, especially, for people with disabilities. Unemployment is preying on this group and confinement and restrictions have increased their psychological problems. Difficulties of which they are fully aware in the SIFU Group, a business project aimed at employing people with both physical and mental disabilities. Cristian Rovira, vice president of this special employment center, affirms that, as they have done since its creation in 1993, "we face these problems with the approach of what people with disabilities can do and not with that of what they cannot. do".
Describe what the SIFU Group is and its innovative role in the employment treatment of people with disabilities.
The SIFU Group was born 27 years ago to help people with disabilities to have paid employment. But doing it in a different way, performing professional and quality services. It must be taken into account that, in 1993, the word disability did not exist. It was said that we did jobs with the disabled, that is, what nobody wanted to do with those that nobody wanted to hire who were the least valid. We are committed to doing it differently from how it was being done. We decided to change the strategy based on the prevailing idea of ​​poor people, we are going to give them a hand to see what they can do, see how well they can do it, that is, to go from working with pain to working with quality and professionalism. This allowed us to develop and become currently the first private group in Spain in terms of hiring people with disabilities.
How many employees do they have?
We have more than 4,500 people with disabilities working in the SIFU Group, they are our employees. They do gardening, cleaning, janitorial or ancillary services. In addition, we serve more than 1,500 people who have what are called major disabilities, which are intellectual disabilities and mental illness. We have achieved social innovation in this regard and be a benchmark both in Spain and internationally, since we are also in France.
They also have a Foundation.
Seeing that there were certain groups that we could not give way out from the SIFU Group and also seeing that society needs to become more sensitized to reach a certain standardization, 14 years ago we decided to create Grupo SIFU Foundation to help profiles that we found it difficult to help and try to find them work in ordinary companies. The Foundation also carries out other actions. One of them is to grant scholarships to artists with disabilities and to undertake artistic events.
Can you tell us about some of the activities you carry out?
We make the most important cultural event in Europe, with 2,000 people at the Liceo de Barcelona, ​​an inclusive event with artists with and without disabilities. We were going to bring it to the Teatro Real in Madrid on May 27, but since it could not be due to the pandemic, we have moved it to October 2021. It will be an unprecedented performance, of an impressive quality. People always associate an artistic project of people with disabilities with poor quality, but we are going to offer a first-class event, at the level of any other concert. We understand that the way we show what we do has to provoke the effect "wow, impressive what these people can do". We prefer to always show the positive, heroic side and the improvement of these people, who obviously must be helped, but to develop the capacities they have.
We also do exhibitions, in shopping centers and even in museums. We have a virtual exhibition, because with new technologies you can put yourself in the shoes of people with different disabilities, hearing, visual, mental illness or intellectual disability. It is interactive and we change it every year. We do testimonials in companies so that they can see what people with disabilities are, as well as training issues and volunteer actions for companies and for organizations that want to sensitize their collaborators and employees regarding the potential that people with disabilities have.
How are they living the current crisis caused by the pandemic? Has it greatly affected the employment of people with disabilities?
We were already starting from a bad base. Before the Covid, the unemployment of people with disabilities was multiplied by two compared to people without disabilities. We were talking about a 40% unemployment rate before the pandemic. On the other hand, the temporary employment rate of these people is very important. The Covid has affected us a lot. Especially sensitive people could not work during confinement, whether due to lung diseases or intellectual disability, they were not allowed. This has caused the unemployment rate to rise further. The total confinement affected us a lot, now fortunately we have less affectation.
During the first wave of Covid, where did this group help?
I want to highlight one thing because it is a very little known fact. At the SIFU Group we saw during the first wave of the pandemic that, in theory the weakest link, people with disabilities were on the front line, cleaning operating rooms, reinforcing hospitals and supermarkets, and helping essential services to continue. running. Yes, people with disabilities have had a hard time, but we prefer to highlight that for the first time they have come forward with tasks that were of special sensitivity such as cleaning hospitals, operating rooms, airports, supermarkets and large logistics centers. They have shown that they could cope with the situation and that they could contribute.
What does the future look like in the short term?
The prospects are not good. During the 2008 crisis there were unemployment rates higher than 50% in the group, with which we foresee that in the next two years there will be a significant unemployment rate. This requires the government to realize that this is the time to help people with disabilities.
What does this help consist of?
There are two types of actions. The first are the easy ones, the ones that don't cost money. First, to enforce the law that requires companies with more than 50 workers to have 2% of their workforce made up of people with disabilities. This does not cost the state money. It is to comply with the old Lismi that has now become the General Disability Law. Another action is to promote the public contracting of companies that employ people with disabilities. There are measures that already cost money, such as encouraging the contracts of people with disabilities and promoting the services of special employment centers that are specific companies that hire this type of people and those that in times of crisis keep most of their employment .
How has this crisis affected you personally?
For people with disabilities and, above all, for people with special difficulties, who would be those with mental disabilities due to mental illness, in addition to giving them a job, we also provide accompaniment and monitoring. This is essential for not only job stability, but also for emotional stability. With the pandemic, we have had to reinforce all of our healthcare services. Loneliness, the fact of not being able to have the contact they had before, has greatly affected the emotional stability of people with disabilities. We and the entities that do the same have had to reinforce, in particular, contact with assistants and social workers to help compensate, to the greatest degree possible, this aspect. We have provided psychological assistance as we have been able, in some cases it has only been by telephone, in others there have been bilateral meetings and when possible, with video calls.
But there is still reason for optimism ...
From the SIFU Group we want to send the message, focusing as always on what people with disabilities can do, that when they are allowed to develop their potential, they do it very well. This is because all their lives they have listened you can't and they have a terrible desire to show that they can. When someone gives them a job opportunity, they know that if they don't take advantage of it they will have it very complicated later, with which their level of use is much higher. There is a survey that concludes that more than 80% of companies that hire people with disabilities for the first time are happy or very happy with them. And not only are their work valued, but also the well-being they generate in the work environment. So we remain optimistic about the future despite the circumstances.